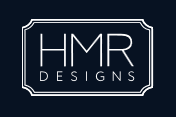 Chicago, IL (PRWEB) December 17, 2015
David Epstein, Corporate Event Director at HMR Designs, provided décor for the Association Forum's Holiday Showcase breakfast.
This year's Candyland theme paired bright, sweet treats and more classic holiday touches. Highlights featured illuminated frames housing mirrored ornaments and lollipops, custom candy cane and gumdrop bars, and brightly colored, holiday-patterned lounges and lanterns to accent the Sheraton's lifesized holiday decor. "We really went over the top for this one," says Epstein. "Only the best for our industry colleagues."
The Holiday Showcase is considered one of the best exhibitions for association and meeting management. Hosted at the Hyatt Regency Chicago and boasting over 1,400 buyers, the Holiday Showcase also has the distinction of being the most highly attended one-day event for the city's thriving meeting and event market.
A select group of VIP attendees enjoyed an intimate breakfast at the Sheraton Grand Chicago to cap off the exciting Holiday Showcase program. HMR Designs worked with the Sheraton Grand to provide the creative, holiday-inspired designs. Both HMR and the Sheraton are thrilled to partner up to host their industry peers.
HMR Designs most recently delighted guests at the Museum of Contemporary Art and the Chicago Shakespeare Theatre. The event design company provides floral and decor for weddings, galas, conferences, and social celebrations. With a team of incredibly creative designers, planners and artists, and in-house facilities to create customized décor and an on-site floral studio, HMR can deliver what you need, when you need it, within your budget and timeline.
The company looks forward to many more design ventures with their industry partners in 2016. For more information about HMR Designs, please visit: hmrdesigns.com/capabilities/ and hmrdesigns.com/blog/.
About HMR Designs
Located on Goose Island, clients visit our design team at our boutique-style sales offices, which are backed by a 100k sq foot production space. This location includes designated areas for all of our design and production capabilities, as well as a warehouse of custom furniture, props, and decor pieces, an expansive floral studio, and a sample studio for mock up events where we show it all off. With a core staff of nearly 55 and a diverse lineup of freelance artisans regularly in-house, HMR is always teeming with creative endeavors.
Contact Details:
David Epstein, Corporate Event Director
DavidE(at)hmrdesigns.com
Phone: 773.782.0800 x316
Fax: (773) 782-9998
Address:
1200 N North Branch Street
Chicago, IL 60642
Source: HMR Designs
###