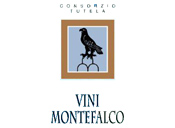 (PRWEB) December 17, 2015
The Montefalco Consortium (Consorzio Tutela Vini Montefalco), the organization responsible for the promotion and protection of the wines of Montefalco in the region of Umbria, has announced the dates of its second ever edition of the Anteprima Sagrantino, a preview of the most recent vintages of the denomination's signature wines. The Anteprima events, which are scheduled for February 22-23, 2016, will include a series of tastings and a gala dinner, and the producers are also available for private tastings at their wineries on the days immediately prior to and following the Anteprima itself.
A highlight of the second edition of the Anteprima will be four competitions dedicated to the art and culinary culture of Montefalco: young cartoonists will vie to have their drawings chosen for the special-edition label of the 2012 Sagrantino vintage; chefs will create special dishes featuring Sagrantino both as an ingredient and a paired wine; Umbrian restaurants will be judged on the Montefalco wines on their wine lists; and top sommeliers will compete for a prize based on their knowledge of the wines of Montefalco and their ability to express them.
The Consortium recently wrapped up a successful series of exclusive tastings and dinners in three of the West Coast's top food & wine destinations together with a select group of member wineries. The "Sagrantino Umbrian Essence" events in San Francisco, Portland, and Seattle highlighted a variety of exceptional and unexpected wines from this still rather unknown region of Italy, from the signature Montefalco Sagrantino DOCG and Montefalco Rosso DOC to the indigenous white Grechetto and Trebbiano Spoletino. Guests at the dinners and tastings had the pleasure of trying the incredible wines of member producers Antonelli, Arnaldo Caprai, Còlpetrone, Perticaia, Scacciadiavoli, Tenuta Castelbuono, and Terre de la Custodia, who will also be among the 29 producers presenting their wines at the Anteprima Sagrantino.
With these events, the Montefalco Consortium is celebrating a successful end to 2015 and an exciting start to the new year.
***
About the Montefalco Consortium (Consorzio Tutela Vini Montefalco)
In 1981, wine producers in Montefalco joined together to create the Montefalco Consortium. This organization is responsible for coordinating with local producers and guiding them in both ongoing quality research and the promotion of the signature wines of their territory. The Consortium guarantees high standards of production, and promotes both Montefalco Sagrantino and Montefalco Rosso around the world. The Consortium's main responsibilities are:

Protection of the viticulture in the production zone and of the Montefalco denomination wines
Promotion of the Montefalco denomination wines
Oversight to prevent abuse, fraud, or irregular use of the Montefalco denominations
For more information, please visit http://www.consorziomontefalco.it.