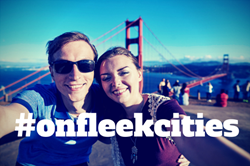 Our nations capital has had an epic Kardashian style makeover.
Los Angeles, CA (PRWEB) December 18, 2015
Minneapolis had the highest adoption of Green Buildings (29.7%) while Washington D.C. was the top ridesharing city (Zen99 score of 76.1) according to a new WHISTA study that found the top major cities to live, work and enjoy life.
The list, which shows a huge trend toward healthier living and smarter building, also takes a fun look at factors that actually matter most to people, like binging on Netflix and quick access to Uber.
1. San Francisco
2. Boston
3 .Los Angeles
4. Washington D.C.
5. Seattle
6. New York
7. Minneapolis
8. Portland
9. San Diego
10. Denver
Additional Insights:

San Diego boasts the most farms in one city with nearly 7000.
New Yorkers live nearly 3 years longer than people in any other city.
Los Angeles has employed goats to mow its lawns.
15% of Bostonians walk to work.
About WHISTA
Whista.com is a full-service Commercial Mortgage Brokerage that offers a full range of services including SBA, Conventional, Hard Money and CMBS loans. The company specializes in arranging loans for commercial property types including Hotel, Multifamily, Office and Specialty.