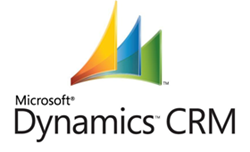 We are seeing more and more that companies come to us having tried to implement Microsoft CRM themselves without success.
Wilmington, DE (PRWEB) December 18, 2015
Intellitec Solutions, a leading ERP and CRM consulting firm based in Wilmington DE, today announced they will offer the RapidStart CRM solution for clients needing to implement Microsoft Dynamics CRM Online in an expedited manner. This is in response to the growing demand for a fast, low cost method to get organizations up-and-running with Dynamics CRM Online. This new model offered by Intellitec Solutions will allow businesses to have a predictable cost, and still have the value of a partner led CRM engagement with defined deliverables.
"We are seeing more and more that companies come to us having tried to implement Microsoft CRM themselves without success," said Rick Sommer, President of Intellitec Solutions. "They do not have the time or budget for a long implementation, but at the same time, need the guidance of a partner for configuring Microsoft CRM." The RapidStart CRM solution offered by Intellitec Solutions will give these businesses the option of a low cost, fixed scope set-up of Microsoft CRM that will have them up and running quickly.
The proven RapidStart CRM program is ideal for businesses that need to have Dynamics CRM Online provisioned in a short time frame, and also have custom needs. RapidStart CRM allows for easily customized Leads, Opportunities, Accounts, Contacts and Cases, as well as fast set-up of users and data. Microsoft CRM is operational almost immediately as a result of built-in integrated video training. Companies can then work with Intellitec Solutions on creating advanced capabilities in their live functional system.
Businesses interested in learning more can visit our web site or contact Intellitec Solutions at 866-504-4357
About Intellitec Solutions
Intellitec Solutions is a leading ERP and CRM provider strategically located along the influential business corridor between Washington and Philadelphia. Specializing in Dynamics GP, Dynamics SL, Microsoft CRM and Intacct, they have conducted thousands of engagements helping companies in diverse industries choose and implement software solutions to improve financial or customer relationship management. Using a proven system designed to maximize efficiency and business insight, Intellitec Solutions team of seasoned professionals provides value-added expertise to their clients. For more information or to schedule a demo of RapidStart CRM for Microsoft Dynamics CRM Online, please visit http://www.intellitecsolutions or call 866-504-4357
# # #
All other company and product names mentioned herein may be trademarks of their respective owners.