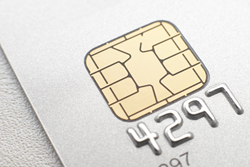 Understanding EMV cards and processing technology is very important to merchants, their customers and revenue.
(PRWEB) December 18, 2015
A NYC area IT consultant and MSP is sharing important information that small business merchants should know about the new EMV chip and pin cards and what the change means for their businesses.
In a new article on the eMazzanti Technologies website, the company covers the basics of EMV technology and answers questions about card procedures and fees.
"Understanding EMV cards and processing technology is very important to merchants, their customers and revenue," stated Jennifer Mazzanti, President, eMazzanti Technologies. "Working with a retail technology company that knows how EMV works together with all of the merchant's systems, employees and customers will optimize results."
Below are a few excerpts from the article, "4 EMV Card Facts Your Small Business Should Know."
"EMV is not actually a new thing. It's been around in Europe for a decade as an anti-fraud prevention measure," the article begins. "It's a measure to prevent 'card present' fraud, since the chip is incredibly secure and nearly impossible to duplicate."
"Chip cards are the same as previous credit and debit cards, only now in the left corner they have a small microchip that is encrypted. It's considered safer than the traditional magnetic stripe that is swiped."
"One difference between the European system of chip cards and the U.S. is a 'chip and signature' option that Europe does not have. 'Chip and signature' will still have shoppers place their chip card in the EMV reader, but rather than entering their pin, they will be prompted to sign for the transaction like the old way."
"Will fees on my statement increase? They shouldn't. EMV doesn't have to do with compliance charges, and therefore you won't be penalized for not using EMV readers," the article concludes.
Merchants can learn more about retail payment technology on the retail tech consultant's recently launched site, http://www.retailpaytech.com.
The informative website links retailers to a comprehensive offering of retail payment technology services, including IT security, merchant services, Ecommerce, cloud-based IT services, POS systems, payment gateway, PCI compliance and network management.
In addition to retail payment technology, eMazzanti provides infrastructure, network and wireless data security, mobile POS devices and IT consulting services to retailers and others.
Related resource information:
Retail Payment Technology Website Launched to Reduce Retailer Costs and Enhance Revenue
Secure Transactions + Increased Automation = Greater Productivity and Increased Customer Satisfaction
About eMazzanti Technologies
eMazzanti's team of trained, certified IT experts rapidly deliver cloud and mobile solutions, multi-site implementations, 24×7 outsourced network management, remote monitoring and support to increase productivity, data security and revenue growth for clients ranging from professional services firms to high-end global retailers.
eMazzanti has made the Inc. 5000 list six years running, is a 2015, 2013 and 2012 Microsoft Partner of the Year, and a 5X WatchGuard Partner of the Year. Contact: Carl Mazzanti 844-360-4400 or emazzanti.net Twitter: @emazzanti Facebook: Facebook.com/emazzantitechnologies.