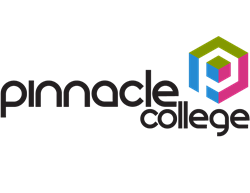 Alhambra, CA (PRWEB) December 18, 2015
On December 11, 2015 Pinnacle College, a Music Production and Recording Arts school, announced to students and staff that the school will no longer be accepting new enrollments. The college is working diligently to continue to provide a quality academic experience for their current students located in the Los Angeles and Sacramento campuses, and for those students enrolled in online classes.
All campus services will continue to be available to students and graduates throughout the teach-out period. Since the announcement, the teach-out has begun and the college is seeking regulatory approval of its plans.
Pinnacle College has been in a period of declining enrollments due to market shifts and changes in the regulatory environment. Campuses are operated in Alhambra (Los Angeles area) and Rancho Cordova, CA. (Sacramento area).
Types of Programs: Pinnacle College is an accredited school offering Certificates and Associate of Applied Science degrees in Music Production and Recording Arts. Short courses in Beat Music Production and Electronic Music Production are also offered. In recent years a modernization was underway to enhance the curriculum and engage in new approaches to distance learning.
Campus Facilities: Each campus has state of the art facilities including live rooms, studios and multi-media classrooms. All facilities will remain open and available to current students.
About Pinnacle College: One of the earliest schools dedicated to audio engineering and music production, the school has been in continuous operation since 1972. Pinnacle College, a private institution, is accredited by Accrediting Council for Continuing Education and Training (ACCET). Pinnacle College is approved as an authorized college by the Bureau for Private Postsecondary Education (BPPE). For more information about the school please visit the website at http://www.pinnaclecollege.edu
Inquiries and Questions: Pinnacle College's Chairman is available to answer questions about the school's announcement. Direct your questions and inquiries via email to Kenneth Years at ken.years(at)pinnaclecollege.edu