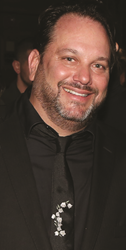 In just five years, we have cemented our position among the world's top luxury brands with a robust suite of offerings and a foundation of strength, transparency, and authenticity differentiating ourselves within an incredibly competitive industry.
New York, NY (PRWEB) December 17, 2015
TOWN Residential, New York's preeminent luxury real estate services firm, is leading the industry while continuing a commitment of transparency by sharing what many consider highly proprietary data. Through the end of December, the firm will have successfully transacted more than $2.7 billion in total sales and leasing volume – surpassing 2014 record totals and marking a more than 30% boost over the same time last year.
At year end, TOWN will have completed over 1,150 sales transaction sides, and over 3,200 leasing transaction sides with an average price of approximately $2,000,000 and $5,000 respectively. Among the many achievements in 2015:

10 transactions surpassing $20 million – including a recent $54.75M transaction
Citywide records and Manhattan's highest third-quarter sale with the $37.9 million penthouse closing at The Charles
The highest rental price per sf in a non-doorman building above 59th Street at the fully leased Allen House
A recent Park Slope sale which became the highest price per square foot for a Brooklyn walk-up
TOWN Residential is currently representing $986,172,620 in sales exclusives which is made up of 306 listings with an average price of $3,222,786; as well as 296 of the city's top luxury rental exclusives boasting an average price of $12,864/month.
With design-forward and record breaking projects like 52 Wooster, 53 Greene, The Charles and 66 East 11th Street among their many credits, TOWN New Development is considered by the City's leading developers as the prime high-end sales and marketing partner. The team is expertly leading the sales and marketing efforts for 212 Fifth Avenue, a conversion of a prewar masterpiece that will undoubtedly become Downtown's most coveted address; Brooklyn's new 280 Saint Marks Avenue which is approaching the 50% sold milestone in the first few weeks; and Circa, Central Park North's stunning new addition designed by FXFowle.
TOWN New Development's upcoming projects include the anticipated approximately 70 story 520 Fifth Avenue; Gramercy's approximately 65 unit 200 East 20th Street; two high profile Upper West Side projects that will total an estimated 50 prime units; the newly constructed approximately 130 unit 300 West 122nd Street; new estimated 60 story 303 East 44th Street; six units perched atop the EVEN Hotel; 1 Prospect Park West, a pre-war conversion in Park Slope's most coveted address; and newly constructed boutique condominiums on the Upper East Side and in Brooklyn at 157 Thompkins.
Town Marketing & Leasing has over 2,000 apartments in active lease-up, maintenance and consulting. The group recently leased 172 Montague in just 90 days; in just over 7 months successfully leased over 96% of 20 Exchange's new 221 unit inventory; and they have exciting projects in Manhattan, Brooklyn and Queens slated for 2016.
TOWN Commercial has successfully completed transactions in office leasing, retail leasing and investment sales – expertly representing tenants, landlords, buyers and sellers alike. In early 2016, TOWN Commercial will be bringing a $60M SoHo building to market exclusively for sale as well as two new retail leasing exclusives on behalf of prominent New York City landlords.
Just this month, TOWN Residential took the number three ranking among Manhattan's rental elite; and earlier in the year, the firm ranked six city-wide for total Manhattan listings, total dollar volume of Manhattan listings, median listing price, average listings per agent; and number four for the number of Manhattan agents with a $10M listing or higher.
The firm concluded 2014 with more than $1.86 billion in total sales and leasing volume – a 15.6% boost over 2013. Among the completed 2014 transactions were several market records including the listing and leasing of New York's most expensive rental property; the highest pure price point for a penthouse condominium east of Third Avenue; and the record for the pure price point of a townhouse in prime Brooklyn neighborhood.
TOWN Residential's significant sales and leasing growth has been matched by innovative initiatives and transformative relationships. Throughout the year, the firm implemented an action-packed 2015 business plan with great success. Among the highlights:

A creative culmination TOWN's vision was introduced in September 2015 with My Town, a first-of-its-kind lifestyle magazine that provided a unique view of New York City through a fashion lens. Readers were captivated by nearly 200 pages of comprehensive editorial coverage and visually stunning images of the people, trends and moments that define New York City. Future issues will focus on New York-centric themes such as art, music, food, sports, and the firm's 2016 overarching corporate theme of philanthropy and social awareness.
In an unprecedented collaboration, TOWN Residential and South Florida's pre-eminent Fortune International Group joined forces in February 2015 to create the most powerful New York/Miami alliance. To date, the program includes ten dually licensed active Representatives and dozens more collaborating on the representation of clients among the two markets. There are currently 32 potential transactions in process, totaling more than an estimated $123.488 million in dollar volume. Most recently, during Art Basel, TOWN and Fortune collaborated in creating more than 20 experiences for over 100 Town Representatives and curating a tour of more than 25 prime developments, Island properties and sky-high luxury homes.
In March 2015, TOWN Residential announced another first of its kind partnership with the industry leading data provider UrbanDigs to provide the firm's Representatives with the most comprehensive real time market information available.
Also in March 2015, the firm launched the My Town branding campaign. Set to the tagline "My Town. Our Neighborhood. Your Home." the campaign features TOWN Representatives within the neighborhoods where they live, play and work. To date, the print campaign has been placed in more than 20 far-reaching venues. Accompanying the print campaign, the firm launched the newly envisioned website, http://www.townresidential.com, which incorporated the new TOWN Residential logo, refinement of the company's type-face, color palette and visual identity.
A next phase of the acclaimed campaign followed with the introduction of more than 55 cinematically stunning videos featuring candid interviews with the firm's leadership and Representatives. The individual videos and the My Town brand video – which share insights on the role of the agent, emotions experienced when working with a client, and favorite New York moments - are set against the iconic New York City skyline and to custom-created music.
Through TOWN Experience, a dynamic first of its kind initiative that brings the brand into real time, TOWN sponsored and participated in cutting edge events including leading art fairs like Art Basel, The Armory Show, Frieze New York and the Collective Design fair; culinary showcases; top industry insider events; Hudson Union Society; the star-studded Throne Boxing; among many others.
Throughout the year, TOWN Residential expanded The Astor Room – the firm's industry-leading professional development platform. Programming extends beyond professional development into lifestyle, wellness and spirituality.
About TOWN Residential - http://www.townresidential.com
Founded in 2010, TOWN Residential was created by founder and CEO Andrew Heiberger and is co-chaired by Joseph Sitt. In just five short years, TOWN Residential has cemented its position as New York's foremost luxury real estate services firm with an exhilarating foundation and seamless execution of best-in-class customer service by an unparalleled team of more than 630 Representatives and professionals strategically located throughout the city. TOWN Residential specializes in luxury residential sales; leasing; the marketing, sales and leasing of property developments; commercial and retail.