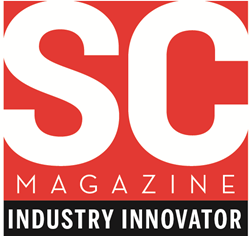 Probably no organization in the private sector has done more to bring the topic of threat hunting to the fore
(PRWEB) December 21, 2015
SC Magazine, a leading publication in the information security community, has distinguished Sqrrl, the the security intelligence company that enables organizations to target, hunt, and disrupt advanced cyber threats, as an "Industry Innovator."
Sqrrl was selected as a 2015 innovator in the category of next generation security monitoring and analytics.
"Being recognized as an innovator by SC Magazine is confirmation of the importance of the work that we are doing around hunting and incident investigations," said Mark Terenzoni, CEO of Sqrrl. "As advanced threats continue to affect enterprises across all industries, we're seeing the practice of hunting becoming more critical to establishing an effective and persistent defense. Sqrrl is the only solution on the market using Linked Data Analysis to power hunts and investigations."
Hunting Methodology
In his review of Sqrrl, SC Magazine's Peter Stephenson wrote that "probably no organization in the private sector has done more to bring the topic of threat hunting to the fore." Stephenson referred to the methodologies that Sqrrl has developed as foundational knowledge to utilize its tool, from a hunting loop framework meant to facilitate hunting practices, to a hunting maturity model that provides a set goal trajectory for organizations that need to grow their hunting capabilities up from the ground.
Sqrrl's foundation and experience in Big Data analytics was also noted in Stephenson's review. "The Sqrrl architecture depends on sophisticated algorithms and massive, scalable Big Data analytics," Stephenson wrote, citing a "superb application of Big Data analytics" as one of the tool's greatest strength. You can read the full review here.
Additional Resources
-The Framework for Hunting Blog Series
-Sqrrl's eBook on Cyber Threat Hunting
-Whitepaper on Linked Data for Cyber Defense
About Sqrrl
Sqrrl is the security intelligence company that enables organizations to target, hunt, and disrupt advanced cyber threats. Sqrrl's Linked Data Analysis approach uses visual, contextual and computational tools to detect and investigate malicious behavior. This enables analysts to reveal patterns and anomalies hidden within massive security datasets. Sqrrl finds threats that traditional detection tools miss, because it focuses on uncovering an adversary's Tactics, Techniques, and Procedures (TTPs) instead of relying only on simple indicators of compromise. Sqrrl's Big Data architecture leverages Hadoop, link analysis, machine learning, data-centric security, and advanced graph visualization technology. Learn more at sqrrl.com.