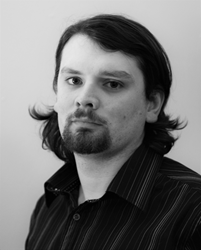 Dan Lane Said "I'm very happy to be nominated and wish all other nominees the best but obviously want to win"
(PRWEB) December 19, 2015
Blogger Dan Lane is pleased to announce he is officially in the running to be Odeon Blog of The Year starting on 1/12/2015 With Voting Starting 4/1/2016. He was nominated for blogawardsuk.co.uk Odeons Blog Of The Year Award.
Dan made a name for himself online selling and marketing eBooks, with an audience of over 1 million people through his online activities. Reasons for the nomination are his inspiring speeches that take Blogging to a whole new level and his honest income reports.
His uncanny ability to inspire and teach as well as detailed tutorials and his income reports are what sets his blog apart which make him a competitive runner for the Odeon Blog of The Year Award.
Nominations are happening throughout December. The Award will be up for public voting on 4th January.
Read The Full Story Here: http://danspassiveincome.com/traffic/blog-award/.
About:
The Celebrity writes for several sites as well as his own blog Dans Passive Income which features a treasure trove of information that discusses passive income opportunities off and online. His message is constantly "No Scams, No Schemes, No Pipe Dreams, You Really Can Earn Money From Home, But You Must Work For It."
Company Name: Dans Passive Income
Email: admin(at)danspassiveincome.com
Company Location: Bournemouth, Dorset, UK
Contact Info:
To Book Dan Lane for Keynote Speeches or TV/Radio Guest email: admin(at)danspassiveincome.com