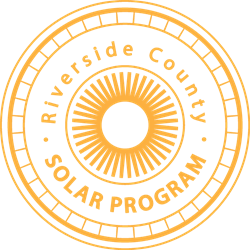 Riverside, CA (PRWEB) December 18, 2015
The Riverside County Solar Program, created and administered by Sullivan Solar Power, is paying Riverside County homeowners and businesses to go solar through Dec. 31, 2015. The year-long program is offering Riverside County property owners a cash incentive twice as much as was offered through the California Solar Initiative rebate program's final phase.
To date, 99 residents have signed up to participate in the Riverside County Solar Program, and collectively are receiving $128,800 cash-back. The typical Riverside County homeowner will save $3,800 from solar in the first year, and $114,000 over 20 years.
"Riverside County Solar Program was designed in a manner that financially encourages the entire community to go solar," said Daniel Sullivan, founder and president of Sullivan Solar Power, "The goal was to shift Riverside County's dependence from fossil fuels to renewable resources and show the rest of the nation that it can be done."
Riverside County Solar Program is a three-phased incentive program, and incentives reduce as watt-milestones are reached. The program is currently paying $0.30 per watt with 77,645 watts remaining. The last phase of the program will pay homeowners in Riverside County's 28 cities who go solar with Sullivan Solar Power $0.20 per watt up to $1,000.
For property owners looking to go solar, now is the time. The Riverside County Solar Program is the only county-wide incentive available. Additionally, the federal tax credit is set to expire at the end of 2016. The tax credit is a true credit that covers 30 percent of the total project cost and is the largest solar incentive available.
For more information about the Riverside County Solar Program, call 1-800-SULLIVAN or visit http://www.RiversideCountySolarProgram.org.
About Sullivan Solar Power
Sullivan Solar Power is a turnkey solar system provider that delivers solar electric projects from concept to completion. The company has installed more than 34,000,000 watts of solar power ranging from small-scale residential to large-scale commercial and municipal systems. Sullivan Solar Power was founded by Daniel Sullivan in 2004. Sullivan Solar Power has a longstanding A-plus rating with the Better Business Bureau, with no complaints filed since the business began. The firm has been named one of the fastest growing energy companies in the nation by Inc. Magazine and services all of Southern California. Regardless of project size and scope, Sullivan is committed to delivering the best products and the most qualified professionals to its customers. Visit sullivansolarpower.com for more information.
###