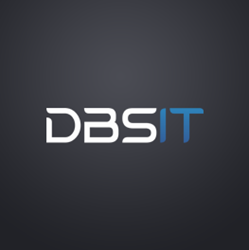 Perth, WA (PRWEB) December 22, 2015
SharePoint development company DBS IT has just announced that it will be offering its services to the professional services industry in Australia.
The Perth IT consulting services company has long been offering IT solutions and SharePoint development to businesses of all sizes both in Australia and around the world, and are constantly offering new solutions to many different industries, including mining and construction, retail, sales, finance, automotive, recruitment, oil and gas, healthcare, environmental, and fashion industries both in Australia and abroad.
The business IT support service industry includes organisations which sell services and not products, such as lawyers, architects, advertising professionals, financial advisers, engineers, accountants, consultants, engineers and financial advisers among others. The people who work in this industry rely on excellent software as most of them spend the majority of their day on their computers.
SharePoint allows businesses to customise software, creating websites which attract clients and optimising back-end systems so everything runs smoothly day-to-day. This means time sheets, invoicing, and client data can be streamlined, allowing busy professionals to focus on pleasing their clients and work remotely.
This basically means that the professional services industry can customise their software so that it works for them and meets the needs of their employees and clients. This is excellent news for the industry as selling intangible products like expertise and knowledge means that they face unique challenges. While business owners can stress productivity and quality, they can't "mass-produce" or standardise their services. They get their profits from billing hours or "face time" with clients, each of whom has different needs and demands.
Professional services firms can find it difficult to balance knowledge management, productivity and personalised services, and one of the biggest challenges is to keep staff productive and motivated so that talented workers stay with the company.
While partnership used to be the ultimate reward for those working in the professional services industry, these days younger professionals are striving for work-life balance, and it has become the norm for them to change firms every few years if they find better opportunities.
Because of these challenges, those in the professional services industry need to create ways to both attract and keep their best workers.
The best way to do this? By ensuring that the working life of their employees is as stress-free as possible, businesses will find it easier to retain excellent staff, meaning that their clients will get better service, and they'll have a better bottom line.
When asked about this announcement, a spokesman from DBS IT AUSTRALIA said: "We know that people are a business's best asset, particularly in the professional services industry, where employees can make or break a business. By using SharePoint development, these companies have the opportunity to improve the way their business operates, and DBS IT AUSTRALIA are excited to be part of this process."
If you're looking for SharePoint development in Perth or elsewhere in Australia, get in touch with DBS IT AUSTRALIA today, and revolutionise the way you and your employees do business.