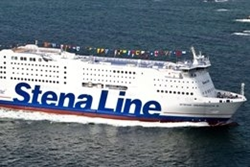 The handling and installation of a liquid like methanol had clear advantages over gas or cryogenic fuels
(PRWEB) December 18, 2015
FCBI Energy today published a report titled Methanol as a Marine Fuel, authored by marine energy systems expert, Professor Karin Andersson of Chalmers University in Sweden. The aim of this report is to examine the viability of methanol as an alternative marine fuel.
Methanol is a low-emissions fuel that has sometimes been overlooked in policy and industry discussions despite having many attributes that make it an attractive marine fuel.
The report finds that methanol is abundant, biodegradable and compliant with the strictest international emissions standards. Moreover, as it is a liquid, methanol avoids the need for the expensive cryogenic equipment required for LNG. Current bunkering infrastructure only requires minor modifications to handle methanol.
The Methanol Institute's CEO Gregory Dolan comments: "Traditionally one of the world's most widely shipped chemical commodities, methanol now has an historic opportunity to move from ship's cargo holds to their fuel bunkers. As this report documents, methanol's use as a marine fuel provides shippers and port facilities with an affordable option for compliance with tightening emission requirements. Produced from a wide range of feedstocks – including a variety of renewable pathways – methanol provides an ideal pathway to sustainable shipping."
Earlier in 2015, Stena Line of Sweden converted a large Ro-Pax ship, Stena Germanica, to run on methanol. Stena Line CEO Carl-Johan Hagman notes that: "the handling and installation of a liquid like methanol had clear advantages over gas or cryogenic fuels regarding fuel storage and bunkering…I believe this report can help raise awareness of this marine fuel and serve as an important source of facts to anyone looking for a greener shipping fuels."
Methanol is a well-understood and safe chemical to handle, and this report demonstrates that it is a viable alternative to changing to low sulfur diesel, installing scrubbers or converting to LNG.
Key findings from the report include:

Methanol is plentiful, available globally and could be 100% renewable
Methanol is compliant with increasingly stringent emissions reduction regulations
Current bunkering infrastructure needs only minor modifications to handle methanol
Infrastructure costs are relatively modest compared to potential alternative solutions
Methanol prices show regional variation
Conversion costs are expected to drop dramatically as experience mounts
Current engines have performed well and upcoming technologies will further improve on this performance
The shipping and chemical industries have a long history and ample experience in handling methanol safely
Methanol is biodegradable and the effects of a spill on the environment are low
The report also examines potential market development strategies to advance the use of methanol as a marine fuel, a comprehensive list of all research and development projects with methanol as a marine fuel, and an index of companies involved in the marine methanol industry.
The full Methanol as a Marine Fuel report is now available to download as a PDF from the FCBI Energy website: http://1.fc-gi.com/LP=8264
###
About FCBI Energy:
FCBI Energy is the research division of FC Business Intelligence Ltd, a leading provider of analysis, conferences and research to the global energy industries.