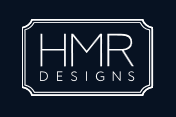 Chicago, IL (PRWEB) December 18, 2015
John Hensel, Senior Event Designer at HMR Designs, got people thinking about cancer in a new light with the breathtaking décor he created and customized for the U of C Cancer Research Gala. The Gala, chaired by Annemette Clausen and Annette Carroll, welcomed 450 attendees to raise money for the Cancer Research Center.
"The real challenge was to take something that's ultimately quite sinister and unforgiving, and make it beautiful. It was an all-around aesthetic rethinking," says Hensel.
Hensel created this compelling décor by featuring high resolution images of cancer cells and microscope slides that were intensely enlarged and illuminated with rich fuchsias, deep amethysts and cool blues. Then, the images were further incorporated into focus pieces, such as being placed within LED lit frames that were strung with orchids and backed by various glass vessels.
Hansel had the unenviable task of taking something harsh and turning into something inspiring. Rather than focus on the negative side of cancer, the creative designer focused on the beautiful, warm, caring aspects of the disease – the inspiration, the people behind the treatment, the supporters – and in doing so made it incredibly beautiful. The striking end result showed how HMR Designs is capable of making nearly anything elegant.
HMR Designs knows that each event is unique and deserves the highest level of attention, creativity and detail. To this end, they plan out the décor, lighting and floral arrangements for each client with an unparalleled level of customer-focused service. For years, the company has delighted many corporate and private clients across Chicago, and looks forward to continuing to inspire guests of important research events, like they did at the U of C Cancer Research Gala.
For more information about HMR Designs, please visit https://hmrdesigns.com/about/ and hmrdesigns.com/blog/.
About HMR Designs
Located on Goose Island, clients visit our design team at our boutique-style sales offices, which are backed by a 100k sq. foot production space. This location includes designated areas for all of our design and production capabilities, as well as a warehouse of custom furniture, props, and decor pieces, an expansive floral studio, and a sample studio for mock up events where we show it all off. With a core staff of nearly 55 and a diverse lineup of freelance artisans regularly in-house, HMR is always teeming with creative endeavors.
Contact Details:
John Hensel, Senior Event Designer, HMR Designs
Email: JohnH(at)hmrdesigns(dot)com
Phone: 773.782.0800 x108
Address:
1200 N North Branch Street
Chicago, IL 60642
Source: HMR Designs
###