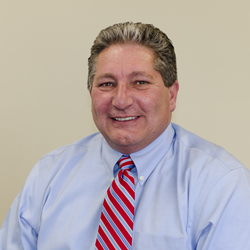 What ReverseLink Direct Pay does, essentially, is shorten the timeline between the return and credit recovery
Holbrook, New York (PRWEB) December 21, 2015
Guaranteed Returns®, the founder of the pharmaceutical returns industry, has launched a new program called ReverseLink Direct Pay.
ReverseLink Direct Pay enables quick payments directly to a pharmacy from manufacturers or as drop-ship credits from wholesalers. This program has been developed with retail pharmacies in mind, as they strive to maximize their cash flows.
Among the program's features are:

Credit disbursement directly from manufacturers beginning 45-60 days from processing date
Vendor return policy compliance to ensure maximum credit eligibility
Return processing on the same day as receipt of product
In addition, users can select mail-in service, express on-site service, or full on-site service.
"What ReverseLink Direct Pay does, essentially, is shorten the timeline between the return and the credit recovery," explains Paul Nick, president and chief executive officer of Guaranteed Returns. "Because this is a facility-based program, these pharmaceutical returns require no third party reconciliation."
He adds: "We have made significant changes to Guaranteed Returns' organizational procedures and processes this year. But at the same time, we have maintained our commitment to innovation. ReverseLink Direct Pay exemplifies this commitment."
The innovation, Mr. Nick notes, will continue in 2016. "It's shaping up to be a year of positive developments," he says. "I can't say too much at this point, since we're finalizing plans, but rest assured that we will have much to announce in the upcoming months."
About Guaranteed Returns®
Guaranteed Returns® provides pharmaceutical return services to independent retail, chain-store, hospital, government, LTC, Mail-Order and clinic pharmacies. Mail-in and On-site service options are available. GRx local on-site service representatives are highly valued for their professionalism, trustworthiness and for "going above and beyond."