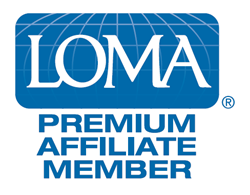 It is a natural pairing that will provide expanded solutions for members.
Hartford, CT (PRWEB) December 18, 2015
NEOS, a management consulting firm that helps insurers solve challenges related to process, technology and data, today announced it has become a Premium Affiliate member of LOMA, an international trade association for the insurance and financial services industry beginning in 2016. NEOS is recognized by LOMA a thought-leader within the industry and a recommended resource for their membership.
LOMA, and by extension, its members, can expect to benefit from this affiliate membership by gaining access to NEOS's thought-leadership and viewpoint of the industry. NEOS will participate in LOMA's annual events and publications. NEOS can be found in the LOMA membership directory, participating in LOMA committees, and spotlighted in LOMA's Resource Magazine.
Ernst Renner says of the membership, "LOMA and NEOS have the same goal, which is to help insurers consider product development, digitalization, process efficiency, and using data to make informed business decisions. It is a natural pairing that will provide expanded solutions for members. We are excited for this opportunity to work closely with LOMA and share our unique insights."
To learn more about NEOS, visit http://www.neosllc.com. For information about LOMA, visit http://www.loma.org/.
About NEOS
NEOS is a management consulting and technology services firm specializing in the global insurance and financial services industries with deep experience in holistic modernization, enterprise data and business operations consulting. Clients range from large multi-line companies to more specialized providers. Solutions encompass legacy product and closed block management, operational and IT risk, and business-technology strategy. Services include process, organizational and operational consulting, enterprise architecture strategies and design, deployment and data analysis.
About LOMA
LOMA provides valuable resources and information to make critical management and operating decisions to nearly 1,200 insurance and financial services companies from over 80 countries around the world. LOMA strives to improve their member's management and operations through quality employee training and development, research, information sharing, and related products and services. LOMA memberships provide access to current industry trends, regulations, emerging technologies and best learning practices in the industry.