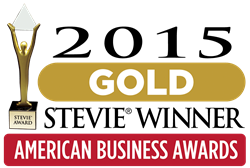 Atlanta, GA (PRWEB) December 22, 2015
HireIQ Solutions, the innovative leader in predictive analytics and virtual talent acquisition solutions for customer-facing organizations, today announced that its client, LanguageLine Solutions, received two prestigious American Business Awards recently. HireIQ's virtual interviewing and automated language assessment technologies contributed to LanguageLine's win.
LanguageLine won a Gold Stevie award in the New Product and Service category as well as a People's Choice award in the Business-to-Business Services category for its eLanguage Proficiency Test (eLPT). The eLPT is LanguageLine Solutions' recently launched web-based test designed to easily assess the fluency and competency in bilingual and interpreter staff, as well as candidates for hire. The eLPT offers online delivery of LanguageLine Academy's proven Language Proficiency Test, allowing for quicker, more convenient fluency testing of bilingual staff and job applicants without compromising the quality of the results.
"As the global leader in innovative language access solutions for more than 30 years, it is incumbent upon us to ensure we recruit and hire employees who are not only language proficient, but also have the necessary customer service disposition," remarked Scott W. Klein, president and Chief Executive Officer for LanguageLine Solutions. "Our innovative eLPT has improved our recruiting and hiring process, ensuring we hire the right people with the right skills. We are thrilled it won both the Gold Stevie Award and the People's Choice Award. This customer-centric, easy to use solution is helping organizations provide outstanding service while mitigating risk of misunderstanding and costly mistakes."
HireIQ's industry-leading virtual interviewing and automated language assessment software forms the technology foundation for the eLPT. The eLPT was further developed by experienced language professionals and externally validated by independent experts in language test design. The test follows an oral proficiency interview format in one language that tracks the candidate's skills and strengths within a general conversational context.
"We congratulate LanguageLine on its well-deserved awards," remarked Dan Drechsel, Chief Executive Officer for HireIQ Solutions. "Companies like LanguageLine use HireIQ to increase the efficiency and effectiveness of their recruiting process, resulting in improved business performance. Its always gratifying to hear examples like this of clients whose businesses are positively impacted by our products and services."
For a complete listing of HireIQ news, please visit http://www.hireiqinc.com/resources/press.
About HireIQ Solutions, Inc.
HireIQ revolutionizes talent acquisition for front-line customer service positions such as those in contact centers, retail stores, branch banking, quick-service restaurants, and hospitality by automating the early-stage screening process, automatically assessing for critical communication skills, and using outcomes-based data to facilitate continuous performance validation.
HireIQ's solutions enable companies to improve their hiring decisions, reduce time-to-fill, reduce recruiting costs, and increase talent performance and retention through its on-line virtual interviewing software, novel predictive analytics solutions, and structured feedback between recruiting and its stakeholders. HireIQ is a privately held company based in Atlanta, GA. For further information, please visit http://www.hireiqinc.com. Follow us on Twitter @HireIQInc.
About LanguageLine Solutions
LanguageLine Solutions is the global leader in innovative language access solutions for more than 30 years. Our latest innovation, Olympus, is an award-winning cloud-based language access platform that is redefining on-demand language delivery. We provide the highest quality over-the-phone, LanguageUC® video remote, and onsite interpreting, translation and localization, as well as bilingual staff and interpreter testing and training. Trusted by more than 25,000 clients to enable communication in any situation with the growing limited English proficient and the Deaf and Hard-of-Hearing populations, we deliver the industry's fastest and most dependable access to highly trained and professional linguists in more than 200 languages, 24/7/365. LanguageLine Solutions facilitates more than 32,000,000 phone, video, and onsite interactions every year; that's a new connection every second. http://www.languageline.com
© 2015 HireIQ Solutions, Inc. All rights reserved. All materials provided, regardless of form, are the exclusive property of HireIQ. HireIQ's products may be covered by one or more United States, European or other international patents or applications. All trademarks are the property of their respective owners.
# # #