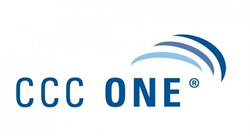 Chicago, IL (PRWEB) December 21, 2015
CCC Information Services Inc. ("CCC") announced today it has added CCC ONE® Repair Methods functionality to the CCC ONE® Touch mobile platform, making it even easier for estimators and technicians to make more informed repair decisions at the vehicle. Adding the Repair Methods functionality to CCC ONE Touch gives users a quick and easy way to access relevant repair procedures while writing or reviewing estimates on their mobile device. Repair Methods first became available on the desktop version of CCC ONE® in 2013. Since then, thousands of repairers have been able to access repair procedures as they write estimates – without needing to leave the estimate and without needing additional logins. Now, bringing the same capability to CCC ONE Touch will allow estimators and technicians to use the solution on the device that best meets their individual needs.
"Our goal with CCC ONE Repair Methods has been to provide repairers with an integrated tool that is so easy to access that it will get used every day," said Mark Fincher, VP, Market Solutions, CCC. "Because CCC ONE Repair Methods shows available OEM procedures as the estimate is written, estimators are more likely to view the procedures that can assist them in creating a proper repair plan. Now with this functionality in CCC ONE Touch, estimators cannot only access procedures while writing the estimate at the vehicle, but production managers and estimators alike can pull them up and collaborate with the technician at the vehicle or during quality control checkpoints."
CCC ONE Repair Methods displays a view of the estimate line-by-line and shows the procedures available for each line of the estimate. It contains a wide range of coverage specifically designed for the needs of the collision repairer including:

Body and Frame
Hybrid Safety
Cooling System
Welded Panels
Air Bag Precautions
Steering & Suspension
Sectioning
Component Location
Tire Pressure Monitoring
Mechanical
Technical Service Bulletins
Computer Control Modules or Lamp Reset
Learn more about CCC ONE Repair Methods.
About CCC Information Services Inc.
CCC brings together what matters most – insight to make the best decisions, connections into the industry's leading auto claims network, and superior productivity through an innovative single platform. Founded in 1980, CCC is the nation's leading provider of advanced software, workflow tools, and enabling technologies to automotive collision repairers and property/casualty insurance carriers. Its client base includes more than 350 insurance companies and 21,000 repair facilities. In addition, the CCC True™ Parts Network connects hundreds of parts suppliers with repairers. DriveFactor, a CCC company, helps insurance companies create custom telematics solutions to meet their short- and long-term needs. CCC also delivers the most comprehensive, best-in-class industry insights by leveraging data captured from the millions of transactions processed through its network, and the forward-looking, trusted advisor perspective of its people. You can find out more about CCC Information Services Inc. or DriveFactor by visiting http://www.cccis.com or http://www.drivefactor.com.