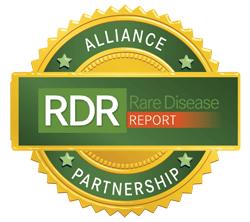 "Our digital and social media platforms will help increase awareness of the important educational material that Medikidz produces."
NEW YORK, N.Y., and PLAINSBORO, N.J. (PRWEB) December 28, 2015
Rare Disease Report™, a leader in medical publishing, and Medikidz, one of the first global brands for children's health, today announced a partnership that will benefit children nationwide. This exciting collaboration will feature the Rare Disease Report website publishing several 2016 articles highlighting the diligent work that Medikidz has been doing to educate and inform children and their families on rare diseases.
Since its inception, Medikidz has demonstrated a commitment to the rare disease community, creating comic books and other resources to better explain rare diseases to children. Medikidz comic books allow difficult medical concepts to be explained with easy-to-understand language and highly visual content to educate children about their health.
The series of Medikidz articles to be featured on the Rare Disease Report website will raise awareness of the many ways young patients can learn about rare conditions. This valuable joint venture is part of the Alliance Partnership Program in which Rare Disease Report partners with leading medical institutions and advocacy groups to provide their audiences with the latest in clinical research and advocacy innovation.
James Radke, PhD, managing editor at Rare Disease Report, says, "Due to its unique platform, Medikidz has been on our radar for years. With so many rare diseases being pediatric conditions, it is important those patients have educational material that is age-appropriate, readable and fun, which is exactly what Medikidz provides. Our digital and social media platforms will help increase awareness of the important educational material that Medikidz produces."
About Rare Disease Report
Rare Disease Report, the flagship offering of Rare Disease Communications, a health care communications and media company, delivers current information to physicians to assist in diagnosing and treating patients suffering from rare diseases. In an effort to raise awareness of rare diseases and orphan drugs, the Rare Disease Report weekly e-newsletter goes out to more than 30,000 clinicians and advocates, while the monthly print publication is mailed to more than 16,000 physicians and distributed at all major medical specialty and rare disease conferences. Both news sources are seen and shared by physicians, nurses, patients, patient advocates, scientists and regulators.
About Medikidz
Medikidz believes that every child deserves access to medical information they can understand. Medikidz is a children's medical education organization that works closely with health care professionals, families, children and patients to produce unique learning materials in an interactive, powerfully-visual comic book format, thereby helping to educate children about their health, as well as the health of those around them. More than 3,500,000 Medikidz comic books have been distributed globally, involving over 400 leading specialist physician peer reviewers and 100 endorsing partners worldwide. Medikidz is creating a global community of young people that is informed, empowered and health-aware. For more information about Medikidz, please visit http://www.medikidz.com.
# # #
Media Contacts:
Medikidz
Sindy Nathan
contact(at)medikidz(dot)com
646-895-9319
Rare Disease Report
Michael J. LaCosta
mjlacosta(at)mjhassoc(dot)com
551-655-3718