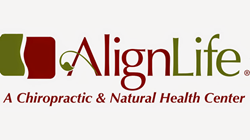 Waunakee, WI (PRWEB) December 21, 2015
On January 21st, 2016, AlignLife of Waunakee is joining clinics nationwide and hosting a community workshop on toxicity. Dr. Chad Updike and his staff at AlignLife of Waunakee are so passionate about providing their communities proper resources and local educational events to live an overall healthy lifestyle. Again this year, they are giving away a Caribbean Cruise for two. All you have to do to enter is attend the workshop. Two years ago, someone from the Waunakee AlignLife office won the cruise!
The New Year, New You workshop is designed for attendees to learn how toxic of an environment we live in, how it effects our overall health and how to properly detox. This workshop will go steps further and teach you how to get rid of the build up and toxins that are creating adverse side affects we experience as small to large symptoms every day.
Research studies have shown many carry high levels of toxins in their tissues. Not only is it proven that an overwhelming majority of people have stores of toxins in their bodies, but it as also been proven by clinic research that these toxins may cause cancer and many other life-threatening diseases.
Toxicity is not a matter to be taken lightly. Although it is largely ignored at this point in time by conventional medicine, the consequences for ignoring this health risk may ultimately lead down the path of struggling through life with the common symptoms of chronic fatigue, mood disorders and obesity or potentially life threatening diseases and premature death. Dr. Joseph Esposito, founder of AlignLife, states "It is no longer a question of IF you are toxic or not, it is HOW toxic are you?". AlignLife believes when it comes to health, awareness, education and prevention are the most powerful tools.
Email lmefford(at)alignlife(dot)com to reserve your seat.