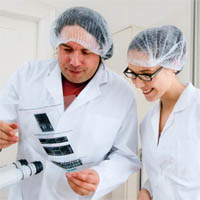 Raleigh, NC (PRWEB) December 20, 2015
Women and younger patients have the best odds of responding well to mesothelioma treatment even though the treatments themselves have changed little in four decades. That is the conclusion of a newly published article highlighted on the Surviving Mesothelioma website. Click here to read details of the new analysis.
Researchers from Mount Sinai Medical Center and the Sophie Davis School of Biomedical Education in New York used information from a National Cancer Institute database of more than 14,000 mesothelioma patients to reach their conclusion.
The article, published online in the medical journal PLoS One, also found better-than-average mesothelioma outcomes among patients who have surgery, regardless of whether or not they also have radiation.
"Cancer-directed surgery is independently associated with better survival, suggesting that multimodal surgery-based therapy can benefit these patients," writes lead researcher Emanuela Taioli, MD, PhD, Mount Sinai's Director for Translational Epidemiology.
"Admittedly, it is disappointing to see how little mesothelioma survival statistics have changed," says Surviving Mesothelioma Managing Editor Alex Strauss. "At the same time, this analysis highlights the need for continuing mesothelioma research efforts."
For a more detailed analysis of the statistics in the new report, see Mesothelioma Survival Statistics From the SEER Database, now available on the Surviving Mesothelioma website.
Tailoi, E, et al, "Determinants of Survival In Malignant Pleural Mesothelioma: A Surveillance, Epidemiology, and End Results (SEER) Study of 14,228 Patients", December 14, 2015, PLoS One, http://journals.plos.org/plosone/article?id=10.1371/journal.pone.0145039
For nearly ten years, Surviving Mesothelioma has brought readers the most important and ground-breaking news on the causes, diagnosis and treatment of mesothelioma. All Surviving Mesothelioma news is gathered and reported directly from the peer-reviewed medical literature. Written for patients and their loved ones, Surviving Mesothelioma news helps families make more informed decisions.