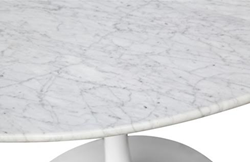 This is one way we strive to give our customers the most positive experience from us
Baldwin Park, CA (PRWEB) December 21, 2015
Great things continue with the EZmod Furniture Christmas and New Year's Holiday Promotion. This time around, EZmod focuses on the very best and most popular items of midcentury modern pieces as well as modern décor. Plus, exciting news for all of those Tulip Table Marble Round Top fans out there. EZ is pleased to announce they are now back in stock. Plus, a featured item, the Miyo Tufted Bed that has the EZmod staff buzzing about.
EZmod Furniture continues with the annual holiday promotion. The Christmas and New Year's holiday promotion is being buzzed about all over social media and newsletters everywhere. From December 1st 2015 to January 4th 2016, customers will enjoy 10% off all featured items on the EZmod Furniture site. All customers have to do is enter the promo code EZDEC15 at checkout to enjoy this offer. "This is one way we strive to give our customers the most positive experience from us," explained Angelique Valdez, Marketing Manager of EZmod Furniture explained. And as always, EZmod is offering free shipping on top of the already rock bottom prices of furniture in stock.
EZmod is helping to fill joy into the hearts of customers this season by collaborating with Fancy Huli. Any customer that purchases with EZmod from December 15th through January 1st will be entered in a drawing to win a $25 gift certificate that can be redeemed at fancyhuli.com. There will be four winners randomly chosen for this promotion. Entries will begin December 15th at 12:00am Pacific Time and will continue on until January 1st at 11:59pm Pacific Time. Fancy Huli is an e-commerce store that creates modern gifts and home décor for animal lovers everywhere.
Speaking of furniture in stock, it is back! The Tulip Table Marble Round Top 43 inch is fully stocked on the EZmod inventory list. One of the most recognized and iconic pieces of the Midcentury Modern era, the Tulip Table Marble Round Top is just as popular today as it was then. The EZmod Tulip Table is inspired by the original tulip table by Eero Saarinen. It echoes the beautiful tulip base and round top. High quality and gorgeously constructed, this dining table is the perfect way to add both great design and tasteful simplicity to any room or office. This dining table features a natural grey and white design in the marble on top of a svelte, yet sturdy white coated steel base.
EZmod Furniture is a modern furniture company located in Baldwin Park, CA. For more information on the Tulip Table Marble Top or questions of any kind, please do not hesitate to contact Angelique Valdez, Sales Support and Marketing Manager at 866-630-6161 ext. 113 Monday through Friday 8:30am to 5:00pm PST.