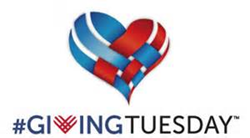 We accomplished our goal, raising significant donations and raising awareness of the many ways that our local nonprofits are working together to strengthen our community
Paterson, New Jersey (PRWEB) December 21, 2015
#GivingTuesday is a global movement launched in 2012 to inspire a day of philanthropy to kick off the giving season. On #GivingTuesday this past December 1st, Eva's Village joined in a partnership with six Paterson nonprofits (CUMAC, Hamilton Partnership for Paterson, Oasis, New Jersey Community Development Corp., Paterson Habitat for Humanity, and St. Paul's Community Development Corp.) who are all working to solve the complex social problems facing the Paterson community.
Together, the nonprofits provide a continuum of care, offering vital services to those in need. With a wide array of programs, including addiction recovery, skills training, early life and education, and food and housing, each organization is making an impact on the city. "We decided to join forces to raise awareness and give donors a more comprehensive look at all that is being done to help those in need in our city," stated Marie Reger, Executive Director at Eva's Village.
The group website http://www.give2paterson.org posted a statement explaining the challenges facing Paterson, and included donation links to each nonprofit. Mayor Jose "Joey" Torres and the Paterson City Council added their support to the #GivingTuesday effort and praised the positive impact of these local charities, recognizing in a resolution the "tremendous impact of philanthropy, volunteerism, and community service in the City of Paterson." The resolution also noted the importance of uniting "to give to promote causes that promote peace, progress and prosperity for a better world.
Each group conducted social media and email campaigns in the weeks leading up to December 1st. Together, they reached an audience of more than 12,000 people, collecting donations on #GivingTuesday that exceeded $5,500. "We accomplished our goal, raising significant donations and raising awareness of the many ways that our local nonprofits are working together to strengthen our community," said Heather Thompson, one of the group's founders and Director of Development at Eva's Village.
Paterson, a city of 150,000 located in the heart of northern New Jersey, is a proud community. Founded in 1791 as a manufacturing hub, the city is working to redefine itself for the 21st century. With more than 29% of residents living in poverty, Paterson is home to many individuals in need. However, it is also home to a vibrant nonprofit community that aims to help those in the community who are most at risk. It is not too late to make a year-end donation to any of the organizations involved in the Giving Tuesday partnership. To learn more about each nonprofit, or to donate to one or more of them, visit http://www.give2paterson.org.
About Eva's Village
Founded by Msgr. Vincent E. Puma in 1982 as a response to the poor and homeless in Paterson, NJ, Eva's Village is a non-profit, comprehensive social service organization. Through more than three decades of service, Eva's Village has established a unique record in facing community challenges and changing the lives of the hungry, homeless and addicted. It has grown from a simple soup kitchen to become the most respected anti-poverty program in New Jersey. It now includes nineteen integrated programs housed in numerous buildings spanning several city blocks in downtown Paterson.
To donate to this NJ Charity, or for more information about Eva's Village, call (973)-523-6220, go to http://www.evasvillage.org or write to: Heather Thompson, Director of Development, Eva's Village, 393 Main Street, Paterson, NJ, 07501.