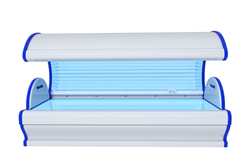 Rolling Meadows, IL (PRWEB) December 18, 2015
The American Society for Dermatologic Surgery Association's longstanding determination to end indoor tanning for minors received a monumental boost today with the FDA's proposal of a nationwide ban.
The FDA proposal aims to help protect youths from indoor tanning – "a known and preventable cause of skin cancer and other harms," acting FDA Commissioner Stephen Ostroff, M.D., said in today's official announcement. The proposal restricts the use of indoor tanning facilities to those age 18 or older, mirroring the stance taken in an ASDSA Board-approved position statement.
ASDSA's position statement notes that "melanoma, the most deadly form of skin cancer, has been linked to indoor tanning. As a common cause of melanoma … consumers should be protected from the sea of misinformation about this dangerous activity. Concurrently, minors, amongst whom tanning is especially dangerous and prevalent, should be banned from the use of indoor tanning devices to protect them from the dangers of skin cancer associated with tanning at a young age."
ASDSA President Naomi Lawrence, M.D., commends the FDA's proposed measure.
"The American Society for Dermatologic Surgery Association will actively support the FDA's efforts to protect young people from the hazards of indoor tanning," Lawrence said. "Prohibiting access to indoor tanning for minors will make a significant difference in reducing their risk of developing skin cancer."
In addition to the ban on indoor tanning by minors, the FDA proposal would require adult users to sign a certification – before their first tanning session and every six months thereafter – stating that they have been informed of the risks to their health that may result from indoor tanning.
The FDA also is calling for sunlamp manufacturers and tanning facilities to take measures to improve the safety of their devices. Those steps include making warnings more prominent, mandating an emergency shut-off switch and limiting the amount of light allowed through protective eyewear.
Indoor tanning is ranked within the World Health Organization's highest cancer-risk category. In 2009, the International Agency for Research on Cancer – the cancer division of the World Health Organization – classified tanning beds as "carcinogenic to humans."
Still, survey data cited by the FDA show that 1.6 million minors use indoor tanning devices each year. That can lead to dangerous consequences. The link between tanning-bed use and an increased risk of melanoma is especially pronounced if the person begins indoor tanning before age 30, according to the American Cancer Society.
The FDA's proposal would unite a nation that already has been moving toward implementing indoor tanning restrictions. According to ASDSA data, California, Delaware, the District of Columbia, Hawaii, Illinois, Louisiana, Minnesota, Nevada, New Hampshire, North Carolina, Oregon, Texas, Vermont and Washington have banned the use of tanning beds for all minors under 18, and 42 states regulate the use of tanning facilities by minors.
Beginning Monday, the proposed rules will be available for online public comment for 90 days at regulations.gov.
In addition to ASDSA's efforts in vigorously advocating for legislation banning indoor tanning for minors, Society members take a leading role in combating skin cancer through the award-winning Choose Skin Health program, which offers patients free skin cancer screenings and skin cancer prevention materials.
Members of the American Society for Dermatologic Surgery performed 3.08 million skin cancer treatments last year, according to the 2014 ASDS Survey on Dermatologic Procedures.
This year, an ASDS Board-appointed expert group of dermatologic surgeons released the first-ever consensus recommendations for the treatment and management of basal cell and squamous cell carcinomas. For both types of skin cancer, indoor tanning was found to be a leading cause of the disease.
About ASDSA
With a membership of nearly 6,100 physicians, the American Society for Dermatologic Surgery Association, a 501(c)6 association, was created to promote the educational and professional interests of dermatologic surgeons; provide a vehicle for advocacy and public education efforts on behalf of dermatologic surgeons and their patients; and address socioeconomic issues that impact the practice of dermatologic surgery as a specialty. The American Society for Dermatologic Surgery Association advocates for patient safety and access to quality care, skin cancer prevention and education, and fair and appropriate office-based surgery regulation.
Follow us:
Website: asdsa.asds.net
Follow ASDSA on Twitter: twitter.com/DermSurgery
Become a fan of ASDSA on Facebook: facebook.com/dermsurgery
Locate a dermatologic surgeon in your area: asds.net/findadermatologist.aspx
Contact:
Jay Schwab
Communications Manager
American Society for Dermatologic Surgery
jschwab(at)asds(dot)net
847-956-9143