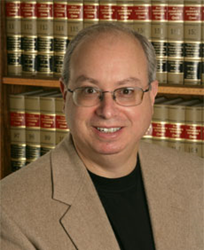 If your income is even slightly above average, you can be kicked out of Chapter 7 unless you have a very good lawyer.
Los Angeles, California (PRWEB) December 23, 2015
Los Angeles, CA (December 2015) – In light of the 10th anniversary of the new bankruptcy law, attorney Leon Bayer says that the stated goal of the new bankruptcy law at that time was to create legal consistency and take a key area of decision making out of the hands of bankruptcy judges. He says the effect of the law has been quite the opposite of what was intended. Instead, he says the new bankruptcy law proves that debt relief does not always go to those most deserving, and that the rich have loopholes in the new law just for themselves, allowing them to keep valuable property but escape from their debts.
Bayer is a founding partner in the Los Angeles bankruptcy law firm of Bayer, Wishman & Leotta. The bankruptcy law firm was established in 1989. Bayer says his law firm has handled more than 15,000 bankruptcy cases.
The Bankruptcy Reform Act of 2005 took full effect on October 17, 2005. It placed new restrictions on who is allowed to file bankruptcy. Bayer says he personally took more than 100 new bankruptcy cases for filing to the court clerk on the last day to file under the "old" law. "People were desperate to file," he says. "I got to the courthouse early. But there was already a line of people stretching out the door, around the corner, and all the way the street. Every person in that line was desperate to file bankruptcy before the new law kicked in."
Bayer says those people were smart to file when they did. "People are not stupid," says Bayer. "People know instinctively when they are getting a raw deal. And the new bankruptcy law is a very raw deal for the American middle class." Bayer says the laws were pushed through Congress by big banks. "They wanted to make it harder for people needing debt relief to file for bankruptcy," he said. "Most people who need bankruptcy relief are middle class. The banks knew that the harder they could make the process, the fewer people who were going file."
Bayer points to the bankruptcy "means test" as proof of the unfairness in the new laws. The means test, he explains, is an arbitrary mathematical model. It is used to determine if a middle class person has too much income to proceed under a traditional Chapter 7 bankruptcy. "If your income is even slightly above average, you can be kicked out of Chapter 7," he says. But the restriction does not hamper people with low income. Nor does it hamper high income earners with mostly business debts or who have large tax deductions for expensive homes and luxury cars.
Bayer says, "Congress should start all over and come up with a law that is fair to everyone. We deserve a law that solves the student loan debt crisis and tackles loan shark interest rates that gouge people unfairly."
Bayer has been practicing bankruptcy law since 1979. He says most people file because of drastic changes in their income or their basic living expenses, and those changes prevent people from continuing to pay for debts they contracted for when those people were better off. These changes he says, come mostly from the effects of a job loss, divorce, and disability. He says bankruptcy has traditionally been the safety net for people who have been honest but unfortunate. But, he says, the arbitrary and disparate treatment of different social classes under the new bankruptcy law is unjust and creates dangerous class polarization.