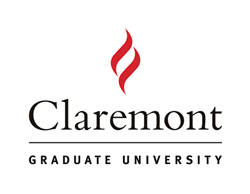 We are thrilled and honored that the world renowned Evaluators' Institute has moved from George Washington University to CGU.
Claremont, California (PRWEB) December 21, 2015
The Evaluators' Institute (TEI) is celebrating its recent move to Claremont Graduate University by discounting registration for its February 2016 Program in Washington, DC.
The program, which runs from Feb. 1-12, 2016, will offer nearly two-dozen workshops providing professional development in evaluation and applied research. Workshops are taught by academics and practitioners from across the globe. 
TEI is an internationally recognized and respected provider of high quality evaluation instruction, which is delivered through a balanced curriculum that emphasizes practical relevance for practicing evaluators. The institute has provided training to more than 9,000 professionals in its 20-year history.
The institute moved to Claremont Graduate University (CGU) in November, strengthening and expanding the university's already renowned evaluation programs.
CGU's School of Social Science, Policy, and Evaluation offers master's degrees, doctoral degrees, and a distance certificate program in evaluation, and is home to the Claremont Evaluation Center, one of the country's leading sources of evaluation consulting, training, and professional development.
"We are thrilled and honored that the world renowned Evaluators' Institute has moved from George Washington University to CGU," said Stewart I. Donaldson, president of the American Evaluation Association, and dean of the Schools of Social Science, Policy, and Evaluation and Community and Global Health at CGU. "The addition of the distinguished TEI faculty and training programs will enable us to expand our CGU evaluation and applied research offerings, including new online and distance degree programs, and courses and projects in international development evaluation in countries across the world."
Evaluation is a professional field devoted to assessing the strengths and weaknesses of programs, organizations, large-scale change interventions, personnel, policies, and products to improve their effectiveness.
Online registration for the February 2016 Program is now open. Schedules, descriptions, and instructor bios are also available at http://tei.cgu.edu.
About Claremont Graduate University
Founded in 1925, Claremont Graduate University is the graduate university of the Claremont Colleges. Our five academic schools conduct leading-edge research and award masters and doctoral degrees in 24 disciplines. Because the world's problems are not simple nor easily defined, diverse faculty and students research and study across the traditional discipline boundaries to create new and practical solutions for the major problems plaguing our world. A Southern California based graduate school devoted entirely to graduate research and study, CGU boasts a low student-to-faculty ratio.