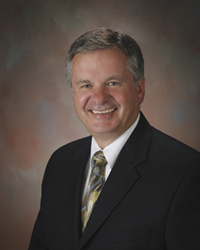 Javon Bea Mercy Health System
Janesville, WI (PRWEB) December 20, 2015
From the office of Javon Bea, President and CEO of Mercy Health System: UnitedHealthcare presented Mercy the award based on results of how well it delivered preventive care services to its patients. Mercy Health System was among approximately 1,000 practices nationwide that successfully met PATH's goals.
"The most important thing is to engage patients in their care," says Jan Botts, RN, chief nursing officer for ambulatory services at Mercy Health System. "We help patients get the necessary preventive care and screenings to assist them in staying healthy. PATH requires extra steps, but it's worth it. We get to know our patients better, and that helps us strengthen relationships."
PATH was developed by UnitedHealthcare to help physicians track and identify gaps in patient care of Medicare Advantage members, in hopes of improving patient health. UnitedHealthcare is a leading health care provider, serving 45 million people globally through a full spectrum of health benefit programs.
For more information about PATH or about Mercy Health System services, visit MercyHealthSystem.org.