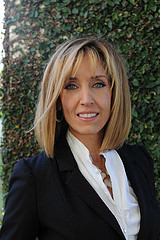 If you want progress, if you want others to follow, you have to establish, you have to sustain and you have to grow.
Tampa Bay, FL (PRWEB) December 22, 2015
Information Age, having fielded over 200 nominations for the annual Women in IT Awards, has announced their choice of Monica Eaton-Cardone and a handful of other women for International Star of the Year Award consideration. Nominations go to exceptional women in the IT field who have made important contributions to the advancement of women in technology.
Eaton-Cardone began her career as an ecommerce business owner and the way she turned challenges – particularly ones commonly thought to be inevitable – into dynamic opportunities became one of her most respected traits.
While working in ecommerce, Monica ran into a common obstacle all owners face – frozen funds due to a high amount of chargebacks and disputed transactions, most of which were fraudulent.
In order for Monica to work through this issue, she became an expert in every aspect of chargebacks and dealing with fraud. She used her knowledge to develop new technology to help other merchants. She then turned that into a thriving business to help retailers recover money lost due to fraudulent chargebacks – Chargebacks911.
In addition to serving as chief operating officer at Chargebacks911, she took on a second role as Chief Information Officer at Chargebacks's parent company, Global Risk Technologies, which works with banks and credit card processors worldwide to reduce chargebacks. Monica has also been able to open up two other CB911 offices in New York and Dublin.
Continuing forward, Monica saw the need for consumer protection from "bait-and-switch" and fraud subscription charges and she created another business, eConsumer Services that makes what was once a sticky and time consuming problem into a one-click free service with nearly instantaneous results.
With this business, Monica has truly built an empire of services that help both retailers and consumers. She is widely considered to be a self-made expert at managing chargebacks, risk relativity, and figuring out the real behind-the-scenes targets that help businesses create sustainability in terms of payment processing. As she puts it, "it's an equation that cannot be made by only looking at one side or another – it's something that requires equal attention for both risk and reward."
But Monica hasn't stopped there. She is also using her prominent platform to promote women in IT and STEM. She has been spotlighted in the media and invited to many professional gatherings to speak.
The Women in IT Awards ceremony, which will again be attended by 500 of the UK's most influential IT leaders, is the flagship event for an ongoing Information Age campaign to help rectify the lack of women in IT.
"Congratulations to all the women shortlisted for this year's Women in IT Awards," said Baroness Shields, Minister for Internet Safety and Security, who will provide a welcome address at the event.
"This is a platform not only for celebrating the achievements of female IT leaders, but also for identifying new role models for young women. It is vital that we expand the circle of women innovators, creators and drivers looking to join our industry. Simply being involved in this initiative contributes to tackling technology's disheartening gender imbalance." (1)
Monica is thrilled and thankful for the recognition for her innovations in the industry.
"But it's not enough to innovate," she says. "If you want progress, if you want others to follow, you have to establish, you have to sustain and you have to grow.
"In life, diversity is necessary for progress to occur, and so it is in Technology, which provides the tools we use to expand our future possibilities. Correcting gender imbalance in IT is not about being politically correct, it's about building a future for everyone."
About Monica Eaton-Cardone:
Monica Eaton-Cardone is an entrepreneur and business leader with expertise in technology, e-commerce, risk relativity and payment-processing solutions. She has co-founded a number of successful companies, which globally comprise 350-plus employees. With the advent of "friendly fraud" expanding from the US to other countries, Eaton-Cardone recognized the necessity to protect the global economy from illicit chargeback threats, hence Global Risk Technologies (GRT) was established. She currently serves as the CIO of GRT, the international organization with subsidiaries in the US, Chargebacks911 and eConsumerServices. She still continues to hold the position of COO of Chargebacks911. Eaton-Cardone has earned a reputation for creative business solutions, helping merchants and banks to achieve sustainable payment-processing practices and supporting consumers in resolving transaction issues. She is a champion of women in IT, and hopes to contribute to an expanded presence of females in technical professions and leadership roles.
1. "Women in IT Awards 2016 – Finalists Revealed | Information Age." Women in IT Awards 2016 – Finalists Revealed | Information Age. N.p., 7 Dec. 2015. Web. 09 Dec. 2015. information-age.com/industry/uk-industry/123460628/women-it-awards-2016-finalists-revealed