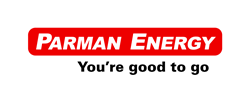 (PRWEB) December 28, 2015
Parman Energy Corporation has recently been named one of the Nashville Business Journal's 25 Fastest Growing Companies for the second year in a row.
The winners were recognized and announced at a luncheon at the Omni Nashville Hotel in September. The Nashville Business Journal compiles these winners based on revenue growth over the last three years.
In 2013, Parman decided to expand their physical facilities in the Memphis, TN market by investing in new distribution facilities, fleet, and associates. They also invested in the Diesel Exhaust Fluid (DEF) market and have now become the largest Blue DEF marketer in the nation. These investments are a direct result of Parman's success in both their market growth and increased customer base.
"[What is] the driving force behind our success? Well, it's our customers of course," said CEO of Parman Energy, Steve Moore. "They're the reason we exist. Our goal is to give each of our valued customers outrageous service to deliver on time, in full, every time. That's our passion. That's Parman Energy."
Parman Energy is a private, employee-owned company supplying lubrication and fuel solutions for businesses and industries throughout the southeast United States.