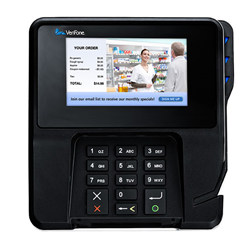 Just because a lot of other merchants haven't upgraded their readers yet doesn't mean that you shouldn't make it a priority.
Hoboken, New Jersey (PRWEB) December 22, 2015
­A NYC area IT consultant and MSP, advises retailers and other companies that accept credit cards to upgrade their card readers to the new EMV chip card standard or be prepared to shoulder the cost of fraud.
In a new article on the eMazzanti Technologies website, the company points out that even though Visa and MasterCard have not required merchants to upgrade, they are now liable for card present fraud losses if they haven't.
"Getting the right EMV card reader technology from the right provider is just as important as moving quickly," stated Jennifer Mazzanti, President, eMazzanti Technologies. "Data security, customer service and the availability of related merchant services should all be considered."
Below are a few excerpts from the article, "It's time to Upgrade to EMV Card Readers."
"In the wake of the October 1st liability shift, a lot of people are concerned about EMV upgrades. One of the biggest questions that merchants have is, 'If I don't have EMV card readers, will I be in trouble?'"
"Just because a lot of other merchants haven't upgraded their readers yet doesn't mean that you shouldn't make it a priority. Although merchants are not going to be forced to upgrade, the liability shift has already occurred. Unless you have EMV card readers…"
You, the merchant, are now liable for card present fraud!
"Since merchants won't be forced to comply, making the switch to EMV card readers may seem optional. But it's optional like walking down a dark alley is optional. You could get mugged."
"An improved customer experience with a corresponding increase in sales and a reduction of theft will more than justify the effort and expense to upgrade to EMV card readers," the article concludes.
Merchants can learn more about EMV and retail payment technology on the retail tech consultant's recently launched site, http://www.retailpaytech.com.
The informative website links retailers to a comprehensive offering of retail payment technology services, including IT security, merchant services, Ecommerce, cloud-based IT services, POS systems, payment gateway, PCI compliance and network management.
In addition to retail payment technology, eMazzanti provides infrastructure, network and wireless data security, mobile POS devices and IT consulting services to retailers and others.
Related resource information:
Business after the EMV liability shift
Increase Store Network Bandwidth to Prepare for Revenue-enhancing Technologies
About eMazzanti Technologies
eMazzanti's team of trained, certified IT experts rapidly deliver cloud and mobile solutions, multi-site implementations, 24×7 outsourced network management, remote monitoring and support to increase productivity, data security and revenue growth for clients ranging from professional services firms to high-end global retailers.
eMazzanti has made the Inc. 5000 list six years running, is a 2015, 2013 and 2012 Microsoft Partner of the Year, and a 5X WatchGuard Partner of the Year. Contact: Carl Mazzanti 844-360-4400 or emazzanti.net Twitter: @emazzanti Facebook: Facebook.com/emazzantitechnologies.