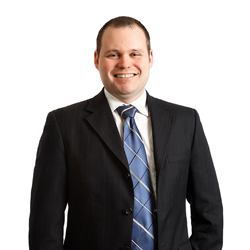 From cost recovery to large reconciliation projects, he has the expertise to solve all of our clients' data challenges.
Halifax, NS (PRWEB) January 18, 2016
Collins Barrow Nova Scotia Inc. is pleased to announce that Jonathan Nichols has been appointed Director of Data Solutions. With over 12 years of experience working with accounting firms and energy companies, Jonathan has used data analytics to identify fraud, error and potential revenue loss, while increasing operational efficiencies and providing support for audit teams. He has also worked on several large system implementations, reviewing data quality and reconciling source to target data.
"Through his previous work, Jonathan has developed a valuable specialty, creating custom solutions to solve complex technical issues," said Grant Galbraith, managing partner at Collins Barrow Nova Scotia Inc. "From cost recovery to large reconciliation projects, he has the expertise to solve all of our clients' data challenges."
For more information:
Grant Galbraith
Managing Partner
Collins Barrow Nova Scotia Inc.
ggalbraith(at)collinsbarrow(dot)com
902-404-4000
Connect on LinkedIn
Abigail Gamble
Media Relations
Akcessia | Mayk Ideas
agamble(at)collinsbarrow(dot)com
647.727.3584
Connect on LinkedIn