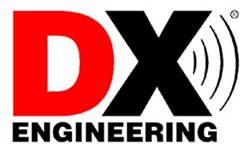 Tallmadge, OH (PRWEB) December 22, 2015
On Saturday, January 23, DX Engineering is celebrating Yaesu Day at its showroom near Akron, Ohio. The event will allow Ham Radio operators to meet and mingle with colleagues from around the Midwest, and get their technical questions answered by Yaesu representatives.
For over 50 years, Ham Radio enthusiasts have relied on Yaesu for radios that offer reliability and quality. Yaesu Day gives Amateur Radio operators a chance to check out several Yaesu radios before making a purchase. Attendees will also have the opportunity to consult directly with the DX Engineering and Yaesu staff for advice.
As an added incentive, Yaesu Day at DX Engineering will include discounts on open-box DX Engineering gear. Amateur Operators are also encouraged to check-in to the N8DXE Repeater, at 146.985 MHz, no PL tone required.
See the latest updates on Yaesu Day at DXEngineering.com and on the DX Engineering Facebook page.
Yaesu Day at DX Engineering
Saturday, January 23, 9 am to 2 pm
Inside the Summit Racing Equipment Retail Super Store
1200 Southeast Ave., Tallmadge, OH
DX Engineering
http://www.DXEngineering.com
1-800-777-0703