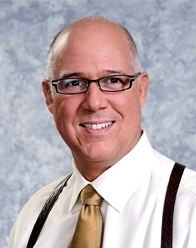 Orlando, FL (PRWEB) December 22, 2015
Morgan & Morgan is proud to announce that Keith Mitnik, senior trial counsel and one of the most prolific trial attorneys at Morgan & Morgan, has published a new novel: Don't Eat the Bruises. This is Mitnik's first book on trial law.
In the book, Mitnik uses his own real-world experience to provide crucial advice for winning cases. He uses compelling anecdotes and analogies and provides readers with an enjoyable journey through a storied career in trial law. The book is geared towards trial lawyers looking to develop and sharpen their legal skills.
Mitnik named his book after the sensationalistic practice of exploiting juror bias and emphasizing case flaws – a strategy he calls "bruising" as it allows attorneys to obscure issues detrimental to his or her client by focusing on minor issues with their opponent's case. Mitnik presents strategies for coping with and countering the "bruises" and offers insight on its effect in actual cases. According to Mitnik, trials are divided into four parts. Mitnik has broken the book down into the four corresponding sections to help guide attorneys through his process. The book follows the trial process from cutting out the worst "bruise," to using a constructive closing argument.
Mitnik has worked with Morgan & Morgan for almost 20 years and focuses on cases involving commercial litigation, medical malpractice, and personal injury. Mitnik has won many high-profile cases and has recovered millions of dollars in compensation for his clients. In 2010, he won a case settlement of $90 million – the 7th largest verdict in America that year. He has been interviewed on TV and radio broadcasts, and has been featured in many top lawyer lists.
Don't Eat the Bruises has accrued outstanding industry reviews by attorneys, judges, and members of justice associations in America. The book was published by Trial Guides and is available on their website.
Contact:
Morgan & Morgan
20 North Orange Avenue
Suite 1600
Orlando, FL 32801
(407) 420-1414
Facebook: https://www.facebook.com/MMForthePeople/
Superlawyers: http://profiles.superlawyers.com/florida/orlando/lawfirm/morgan-and-morgan-pa/6f52b40b-721f-40f0-9b2b-ba235dd2bc69.html