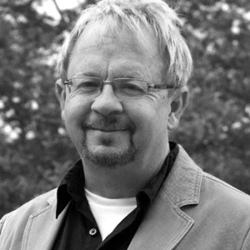 Investek Retirement specializes in helping Nissan plan participants get the most of their 401(k)...
Smyrna, Teneessee (PRWEB) January 06, 2016
Today, Mitch Coker of Investek Advisors, LLC launches his new website, http://www.investek401k.com, as a tool to help Nissan employees learn and gather information about retirement and their company 401(k) plan.
The services offered through his website include educational materials, specific retirement planning advice for Nissan employees, and a complimentary subscription to the HCM 401(k) Optimizer® - a web-based tool designed to help plan participants, like Nissan employees, implement an asset allocation strategy based on their specific tolerance for risk and the available investments in their 401(k) plan.
"One of the most important financial decisions an investor will ever make is inside their retirement plan. Investek Advisors specializes in helping Nissan plan participants get the most of their 401(k) plan, offering not only answers and advice to retirement questions, but access to retirement tools and asset protection." says Coker.
The HCM 401(k) Optimizer® is simple, but the underlying analysis is highly advanced. Mechanical, non-emotional, and repeatable, the tool extensively analyzes the choices offered in a subscriber's company-sponsored retirement plan.
Coker is encouraging Nissan employees to hop on board the subscription service through Investek Advisors because of the additional benefits and features the online tool provides to the investor - The HCM-BuyLine®, a signature stoploss protection tool, and the OTI (Optimized Trend Indicator®). Both tools are designed to help investors make educated decisions on their investments, and help them keep their investments on the safe side of the market.
"Incurring financially devastating losses due to market volatility can wreak havoc on an investor's 401(k), and this system is designed to mitigate the risk and safeguard retirement investments from the volatile market swings." says Vance Howard, HCM-BuyLine® and HCM 401(k) Optimizer® developer.
At Investek Retirement, Coker believes the HCM 401(k) Optimizer® could be a gateway tool to financial success and a healthy retirement future for Nissan employees. Free subscriptions are currently being offered through his new website: https://www.investek401k.com/retirement
For additional information, please contact local advisor, Mitch Coker of Investek Advisors directly at 615-310-8585.
Mitch Coker is the owner and an advisor with Investek Advisors, LLC. He offers investment advisory services through First American National Investment Advisors, LLC, an SEC Registered Investment Advisor. Mitch specializes in retirement planning but offers lifetime financial planning to all age groups.
###
Disclosure
The HCM 401(k) Optimizer® is offered through Howard Capital Management, an SEC-registered investment adviser which only does business where it is properly registered or is otherwise exempt from registration. SEC registration does not constitute an endorsement of the firm by the Commission nor does it indicate that the adviser has attained a particular level of skill or ability.
All investments and investment strategies have the potential for profit or loss. Different types of investments involve varying degrees of risk, and there can be no assurance that any specific investment or strategy will be suitable or profitable for an investor's portfolio. Information provided should not be construed as personalized investment advice. There can be no assurances that any investment or strategy will match or outperform any particular benchmark. Dollar cost averaging, asset allocation, rebalancing, and diversification strategies do not assure a profit or protect against losses in declining markets.
The HCM-BuyLine® is a reactive indicator, not a proactive one. It will not catch the first 5–10% of a bull or bear market. Ideally, it will avoid most of the downtrends and catch the vast bulk of the uptrends. There may be times when the use of the indicator will result in a loss when we re-enter the market. Other times there may be a modest positive impact. When severe downtrends occur, however, such as in 2000-2002 and 2007-2008, it has the potential to make a significant difference in portfolio performance.
Naturally, there can be no guarantee that the HCM-BuyLine® indicator will perform as anticipated. Stoploss protection will not necessarily contain your losses in the desired amounts due to the limitations of the HCM-BuyLine®, market conditions, and delays in executing orders. It is not an actual stoploss order that automatically sells securities in the portfolio at a certain price.
No current or prospective client should assume that the future performance of any specific investment or investment strategy (including the investments and/or investment strategies recommended by the advisor), will be profitable or equal to past performance levels. Economic factors, market conditions, and investment strategies will affect the performance of any portfolio and there are no assurances that it will match or outperform any particular benchmark for measuring the performance of a portfolio. All investment approaches have the potential for loss as well as gain. Please work with your financial advisor to determine which investment program is consistent with your financial objectives and risk tolerance.
Past performance is no guarantee of future results.
The HCM Optimized Trend Indicator ("OTI") is a tool developed by HCM to help assist a subscriber determine what portion, if any, of the subscriber's company stock should be bought, sold or held in the subscriber's retirement portfolio as of a particular date. It shall always remain the subscriber's exclusive responsibility to review and evaluate the OTI and his/her company stock and to determine whether to accept or reject any recommendation and to correspondingly determine whether any OTI recommendation is appropriate for his/her financial situation, or investment objective.
Howard Capital Management, Inc., is wholly owned by HCM Holding, Inc., which is also the majority owner of The Optimized Advisor, LLC.