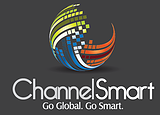 Mindmatrix excels in channel sales and marketing automation and enablement, completing the consultancy and agency services provided by ChannelSmart in the channel domain.
Pittsburgh, PA (PRWEB) December 23, 2015
Mindmatrix and ChannelSmart have announced a partnership to make Mindmatrix Channel Enablement Platform available globally.
Speaking about the partnership, Harbinder Khera, Mindmatrix, CEO-, said, "Mindmatrix is one of the best channel enablement platforms in the industry today. We have hundreds of companies using our platform for improving their channel management, channel monitoring and channel marketing capabilities. Mindmatrix has been serving clients in the United States for over 17 years, and as we stepped into our 18th year of business, we felt it was time to enter into the global market. As a leading Channel Development & B2B Marketing Agency, ChannelSmart offers tremendous scope for us to reach out and add value to companies operating via the channel sales model.
The Mindmatrix platform helps organizations increase sales by empowering and engaging their channel partners. Companies that focus on engagement, participation and partnerships can dramatically improve channel performance with Mindmatrix. On the channel enablement front, key features of the Mindmatrix platform include: improved channel visibility, channel sales playbooks, mobile access to the platform, social selling, lead generation, personalized collateral creation tools and partner portals".
Gal Biran, CEO, ChannelSmart quoted, "Mindmatrix excels in sales and channel enablement and in channel sales and marketing automation. These elements answer core aspects of channel development and marketing, two services that ChannelSmart uniquely provides. There is a strong synergy between the consultancy and agency services we provide in the channel domain and automation in the same domain done by Mindmatrix.
Coming from the channel business and understanding channel organization challenges, we see the value in a sales and marketing automation tool for the partners themselves and for vendors' channel organizations, who constantly struggle in having their brand and content represented within their distribution channel and enabling their channel workforce.
Utilizing the Mindmatrix technology, we believe we can dramatically improve the local marketing of the global brand by leveraging the local partner's online assets. We can also empower sales channels with playbooks, mobile content and customer interaction data. ChannelSmart complements this offering with the know-how of channel methodology and the capability to consult and implement such a change process within a vendor and its global channel".
ChannelSmart is a leading Channel Development and B2B Marketing Agency based in Tel-Aviv. ChannelSmart caters to global tech companies headquartered in Israel and Europe, and supports their global growth with channel development and sales and marketing automation tools. As a B2B Go to Market powerhouse, ChannelSmart helps companies structure & accelerate their business via multi-channel strategy based on channel partners & distribution, online marketing and remote selling. ChannelSmart assists companies in building & managing a sustainable and effective international go-to-market while reducing time-to-market. Their expertise includes penetrating new territories and market segments, growing brand awareness in sub-markets, lead generation and strengthening distribution channels worldwide. They also offer consultancy, outsourced professional services and technology – combining know-how and execution, supported by methodology, best practices and multi-channel sales & marketing automation.