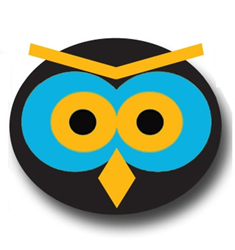 We need analytics that truly help and are digestible and usable by all parties involved in the advertising process. - David Ballinger, AnalyticOwl
New York, NY (PRWEB) December 23, 2015
AnalyticOwl, big data analytics for TV and Radio advertisers that matches offline results to online web traffic and call volume data, launches SAAS (software as a service) analytics that is set to change the focus of big data advertising analytics forever.
David Ballinger, founder of AnalyticOwl, grew increasingly frustrated with the so-called Big Data Analytics gold rush with multiple companies making life more complicated for the advertiser and marketer. Instead of staying frustrated, Ballinger created AnalyticOwl to change the way we think of Big Data and to help cut through the clutter and make a user-friendly analytics tool for the advertiser and marketer.
"For 22 years I've been lucky enough to be at the forefront of marketing and AdTech and the big wave of big data has become increasingly popular with the promise to help improve marketing and advertising performance. However, I couldn't find an analytics tool that worked for my TV and Radio advertising. As a marketer I needed top level offline analytics data to discuss with ad agencies, the advertising client and the broadcast TV and radio stations reps. I couldn't find a solution that made sense. I didn't want scored marketing metrics – I wanted the rawest, cleanest most accurate data to base advertising decisions on and with AnalyticOwl I think we've created something that goes a step further in understanding what the advertiser really wants...big data simplicity", Ballinger stated. He continued, "We need analytics that truly help and are digestible and usable by all parties involved in the advertising process. I didn't want to create an analytics tool that was full of marketing jargon. When you start to overanalyze data you miss the big picture patterns that are the most important patterns big data can provide. Those big data patterns can help save big money or help create big opportunities."
Ballinger, has been at the forefront of website technology since 1993 and with an impressive resume of Fortune 500 companies he's been on the other end of analytics as a Marketing Executive – where simplicity always wins. Ballinger continued, 'As ad agencies, broadcast TV and Radio stations or a company advertiser, we are all busy with day-to-day operations and adding any analytic tool should be a requirement in this day and age – but there's no reason the analytics dashboard has to be complicated. We all just want to know...did the advertising work or not– then we can adjust our advertising and schedules accordingly and truly react with logical data metrics to support our ad decisions'.
AnalyticOwl is an advertising analytics software as a service (SAAS) based in Florida and New York. Driven by Fortune 500 marketer, David Ballinger, who has been involved in marketing and advertising analytics since 1993 and has worked with brands such as Harley-Davidson, BMW North America / BMW Financial Services, General Motors, Endemol TV, BBC, Nestle, Hard Rock Café and Western Union. AnalyticOwl is making big waves in big data with funding to dominate the TV and Radio analytics space using simple-to-understand advertising data. AnalyticOwl goes a step further than audience viewer rates (like Nielsen and ComScore) to help the business understand if their advertising is working or not based on their own web and call traffic as an indicator of success.
AnalyticOwl is a FISCOWL, LLC brand. http://www.AnalyticOwl.com
info(at)analyticowl.com 1-844-FISCOWL (1-844-347-2695 )