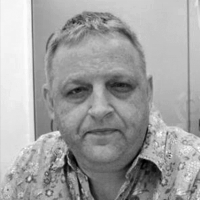 "I am delighted to have a powerhouse like Bob join our team. His approach to consumer loyalty marketing, and his knowledge across multiple business sectors and marketing disciplines strengthens our ability to serve our clients." Jeff Ford, CEO
Little Rock, AR (PRWEB) January 05, 2016
Perks, a strategic partner to many of the world's leading brands, today announced that Bob Salmasi is joining its team as Managing Director, Europe. As an industry leader, Salmasi is joining Perks from Grass Roots where he served as the agency's Head of Consumer Promotions. Known in the consumer loyalty community as a strategic innovator, Salmasi will spearhead the growth of the Perks | Consumer division and provide strategic support to other Perks clients located in Europe.
Bob will head both European operations and the Perks | Consumer teams to fully realize the company's vision of leadership in the consumer loyalty space. He will report to Jeff Ford, Perks Chief Executive Officer and co-founder.
"I am delighted to have a powerhouse like Bob joining our team", states Ford. "His approach to consumer loyalty and promotional marketing, along with his extensive knowledge across multiple business sectors and marketing disciplines will strengthen our ability to design, communicate and engage with agencies and brands across Europe."
Salmasi is equally enthusiastic to be on board:
"I am extremely excited to be joining the Perks team. They are an incredibly passionate team with a genuine love of creating great work that exceeds both client and consumer expectations. All delivered via the very latest in cutting edge technology, which will allow us to push the boundaries in creating, building and deploying the next generation of travel, leisure and lifestyle programs and incentives. Allowing us to continue to shape consumer behavior while providing our clients with a real and distinct competitive advantage. "
Bob Salmasi brings over 20 years of experience in the global loyalty industry, where he has combined his passion for consumer promotions and his knowledge of data driven techniques to create some of the most innovative and award winning programs for a variety of brands including; AOL, American Express, Arla Foods, Asda, Aviva, British Telecom, Barclays Bank, Cathay Pacific Airways, Cisco, Coca-Cola, General Motors, HSBC, Lloyds Banking Group, McDonald's Europe, Nationwide Building Society, Nestle, RAC, Vodafone, Vue Cinemas and Warner Brothers.
About Perks:
Perks is a leading incentive and loyalty marketing company that provides services and software to help our clients shape behavior more effectively. Our solutions empower leading global enterprises with the sales and marketing programs they need to produce a competitive advantage through their indirect sales channels. The available solution set encompasses the three most critical areas to optimize indirect channel performance: marketing enablement, incentive management, and global managed services. With a listing on the Salesforce AppExchange and a global user base exceeding 7.5 million users, Perks takes the guesswork out of incentives and loyalty programs.