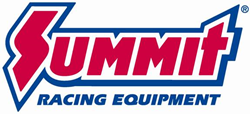 (PRWEB) January 07, 2016
Ridetech StreetGrip Suspension Systems improve the handling of classic musclecars running on real-world street tires. They provide better cornering and sharper turn-in on twisty roads and improved steering feel, plus help eliminate the 'floaty' OEM ride for ride quality comparable to a modern car.
The StreetGrip systems are direct replacements for the factory suspension components. There is no cutting, welding, fabrication, or modification needed for things like the exhaust, fuel lines, or brake lines.
All StreetGrip systems have:

Vehicle-specific RideTech HQ Series monotube shocks with adjustable rebound to fine-tune the suspension
Delrin front control arm bushings that eliminate unwanted movement
Tall ball joints reposition the control arms to correct the OEM camber curve for a more stable feel through the corners
Larger diameter front swaybar with Derlin bushings to minimize unwanted body roll and swaybar movement
Systems for Camaro/Firebird and Nova come with composite, linear-rate rear leaf springs (saving 70 lbs. of unsprung weight!) and dual rate front coil springs to provide excellent ride quality and crisp handling. Kits for GM A-body have dual rate front and rear coil springs.
Ridetech StreetGrip Suspension Systems are available for these vehicles:

1964-72 GM A-body
1967-81 Camaro and Firebird
1968-79 Nova
Check out this Ridetech StreetGrip installation and test article posted on BangShift.com.
Summit Racing Equipment
http://www.SummitRacing.com
1-800-230-3030