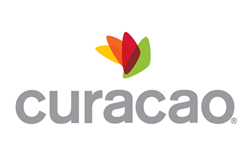 "At Curacao Stores we believe safety comes first , Christmas trees come with lights now and we recommend to check on any open wires to avoid fires", said Ruth Garcia-Corrales, Head of the Community Affairs Department.
Los Angeles, California (PRWEB) December 23, 2015
Los Angeles, December 22, 2015 – Curacao believes that if customers read the safety tips for the holiday season it will help them provide to their families a much safer time.
Curacao's 12 Safety tips for the Holidays
1- Christmas Trees – Safety first. Check if your lights have no open wires, fires are a main concern in this season, play it safe!
2- Using your credit is essential to have all your gifts, use private label or store credit which will protect your information and will offer you low monthly payments. Don't forget to keep your receipts; you might need to exchange them. A list might be handy just to make sure you don't forget anyone, and after purchasing leave your bags in the trunk of your car for safety.
3- Heaters and fire places are essential at this time to keep us warm, make sure there is no CO2 (smoke) coming inside your home and in the electrical heaters check there are certified to use in USA.
4- Many toys need batteries, make sure kids won't try to open them or put them on the fire place or in water. These precautions will keep your kids safe and give a longer life to batteries.
5- Outdoor lighting looks so nice in these days just make sure they are certified to use in USA. To avoid fires and electrical uses, turn them off before leaving your home and at night to avoid any fires.
6- When buying toys for your kids make sure to check on the suggested age especially in electronic games.
7- Gaining 10 extra pounds with so many delicious recipes this time of the year is so easy, just get an exercise machine and use it 20 minutes a day for calorie burning.
8- If you are planning to buy a laptop or computer for a gift always remember to add a protecting antivirus service like Bullgard to keep it safe.
9- If you are planning to have a new TV installed on your wall, safety is a priority. Make sure the size and weight of the TV goes accordingly with the wall mount purchased.
10- Make sure you check the store hours. You might want to shop in the morning where parking will be less of a stress.
11- If you are buying a mobile phone for a love one, give them a safe tip don't text and drive.
12- Cameras as a gift are a great idea. Consider buying the waterproof ones for winter.
# # #
About Curacao
Curacao is one of the leaders in the retail industry market; its chain of department stores is included consistently among the top 50 electronics and appliance stores in the United States. Each of its 11 stores located in California and Arizona are an average of 100 thousands square feet and offer a wide range of products, services and proprietary credit. Curacao has been well known for gaining consumers by innovating marketing tendencies for three decades. Founded in 1981, headquarter is based in its main store in downtown Los Angeles. For more information visit: http://www.icuracao.com.
Media Contact: Ruth Garcia-Corrales, ruthg(at)icuracao(dot)com