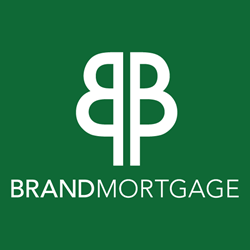 Our exceptional team in the Wilmington office allows us to confidently expand our reach in a market that has seen tremendous growth in the last couple of years.
Wilmington, NC (PRWEB) January 04, 2016
An increased resurgence in North Carolina housing has been an encouraging sign for BrandMortgage, who has opened a new branch location in Wilmington. Along with a successful branch in Charlotte, BrandMortgage is leading the efforts in these thriving markets to offer an extensive menu of loan products and services.
Following the economic housing crisis of 2008, Wilmington experienced slow resurgence in the area, but is on the rebound. Over the next five years, this port city is ranked among the best markets in the country for projected growth. Home prices are still down nearly 20% since their peak in 2007, which is encouraging people to build and buy.
"North Carolina has always exceeded BrandMortgage's expectations, and we are thrilled to add Wilmington to the team," says Alex Koutouzis, President and Managing Partner. "Our exceptional team in the Wilmington office allows us to confidently expand our reach in a market that has seen tremendous growth in the last couple of years."
BrandMortgage has extensive experience in the homebuilding market. Most impressively, the company has long standing relationships with dozens of builders and realtors throughout the Southeast region. According to Metrostudy News, Wilmington's home prices have continued to increase, averaging $135 per square foot. With the growth in home prices over the past year, there are expectations that new home construction activity will continue to grow over the next few quarters, making it easier for first time homebuyers to enter the market.
The talent from the Wilmington mortgage team will enable homebuilders and homebuyers to utilize the long list of lending products available, including construction permanent, VA loans, doctor and dentist loans, extended rate locks, first-time homebuyer loans, self-employment loans, in-house niche and portfolio products, to name a few.
In addition, BrandMortgage has 24 additional branch locations throughout Alabama, the Carolinas, Georgia, Florida, Tennessee, and Virginia. Homeowners and buyers in the Wilmington metro area and beyond are encouraged to call Branch Managers Wendy Mitchell (910) 232-4164 and John Friend (910) 264-3054 or visit the BrandMortgage office at 400 Carl St., Ste. 102, Wilmington, NC 28403.
###
About BrandMortgage
Standing tall on their century-long history of operating with respect, trust, and integrity, BrandMortgage is a subsidiary of The Brand Banking Company – which was founded in 1905 and is one of the oldest privately-owned banks in Georgia. BrandMortgage is focused on being the best and strongest lender in the Southeast and, while they provide loans in 10 states, the full-service lender has never outgrown their Georgia roots. Offering a wide variety of mortgage finance products, they help each and every client choose the best options to fit their budget and meet their individual needs. BrandMortgage strives to take the guesswork out of the application process and explains all of the options in simple, straightforward language so their clients feel comfortable and secure with their decision. To learn more about BrandMortgage and their broad assortment of mortgage finance products, please visit http://www.brandmortgage.com.