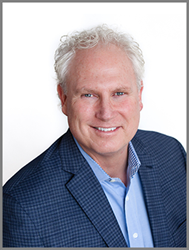 "Kirk brings an exceptional amount of knowledge and experience to our team, talents which we are eager to make available to our valued customers."  - Jeff Rogers , Chairman and CEO of OneAccord
(PRWEB) December 28, 2015
OneAccord Nonprofit, a leading provider of interim leadership, funding solutions, board development and operational improvement is proud to welcome their newest Principal, Kirk Utzinger.
Kirk is a leading visionary in organizational change across diverse nonprofit sectors and missions with over 20 years of national, regional and local nonprofit executive experience.
His focus on results approach is highly successful at moving organizations forward to accomplishing their organizational and strategic initiatives.
Kirk's experience working both sides of the philanthropic table gives him a unique leadership perspective and capability. He is adept working with founder start-ups and community based programs, as well as established nonprofit and foundations in need of organizational and operational alignment, including board and staff leadership.
"We are proud to have Kirk join our team of prominent business leaders as a Principal of the Nonprofit practice within the OneAccord family of companies," said Jeff Rogers, Chairman and CEO of OneAccord. "Kirk brings an exceptional amount of knowledge and experience to our team, talents which we are eager to make available to our valued customers." 
As a proven ED/CEO in merger and structural realignment, Kirk has successfully lead through all the steps from the feasibility study to execution, ensuring the organization is well positioned for long-term success. Two of Kirk's well recognized accomplishments include: providing alignment strategy in right sizing the nine club, 12,500 member Boys & Girls Clubs in Central Oregon to operate within their community's investment capacities and leadership of the nationally recognized merger of Seattle King County Habitat affiliates. Each appointment produced substantial increases in organizational and operational effectiveness; increased revenue and fundraising dollars; and stronger community engagement and visibility.
"I'm thrilled to follow the dedicated executive leadership to engage, inspire and empower today's nonprofit leaders and boards" said Kirk. "I've been 'in the chair' and understand growing an organization's top line revenue while growing bottom line impact delivers a sustainable mission."
"Kirk's passion and values are perfectly aligned with OneAccord and the nonprofit team" stated Rick Johnsen, Managing Principal of OneAccord Nonprofit. "His forward-thinking and results- driven approach, combined with his diverse nonprofit portfolio and wealth of executive leadership experience, make him coveted by clients and among colleagues alike."
The OneAccord Nonprofit team of senior nonprofit executives works with organizations in the areas of strategic development, interim executive leadership, organizational effectiveness, and funding campaigns to further impact their communities.
About OneAccord
Founded in 2005, OneAccord has worked with hundreds of for- and nonprofit organizations to solve operational challenges and provide leadership, utilizing a hands-on approach and ensuring extraordinary results. A proven catalyst for growth, OneAccord changes the trajectory of those organizations with whom they partner.
Visit oneaccordpartners.com or http://www.oneaccord.co to learn more. For more information about this release or OneAccord, call 425.250.0883.