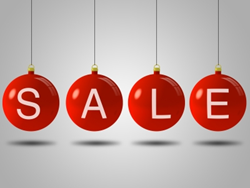 Deal #5 has been announced of the 2 Days Until Christmas Sale on EyeCareUniverse.com
Elmsford, NY (PRWEB) December 24, 2015
New York based Eye Care Associates, the operator of EyecareUniverse.com, an online e-tailer that sells contact lenses, contact lens removers, designer sunglasses and designer prescription frames started a countdown to Christmas sale last week. The Christmas sale entailed a new deal is released every two days leading up to Christmas. Each time a new offer is released amazing discounts can be had on any eye care item such as sunglasses, glasses and even contact lens.
Each new offer was only good for the day it was released so visitors needed to act fast. Today EyecareUniverse.com released their final deal of the Christmas sale which is 2% off all orders with complimentary ground shipping. In order for visitors to take advantage of this offer, they will need to use the following coupon code: 558139679 during checkout on EyecareUniverse.com.
EyecareUniverse.com would like to wish everyone a safe and Happy Holiday.
EyecareUniverse.com is located in Westchester County, NY and has been in business online for the last 16 years selling designer sunglasses, designer prescription frames, contact lenses, contact lens removers and vitamins.