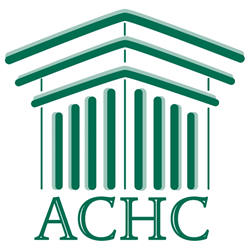 A program of continuous improvement will be crucial for success under the new HHVBP model,
Cary, NC (PRWEB) December 23, 2015
Accreditation Commission for Health Care (ACHC) today announced a newly formed partnership with Global Healthcare Professional Network (GHP Network) for the upcoming Home Health Value-Based Purchasing (HHVBP) conference. The partnership will allow ACHC-accredited providers to receive a discounted rate on the HHVBP conference and, in turn, conference attendees will receive a discount on ACHC Accreditation and educational offerings. The goal of this partnership is to educate home health providers on how ACHC Accreditation can help prepare their agency for the new HHVBP payment model that will be piloted in nine select states in 2016.
The GHP Network is an organization that strives to provide best practice learning opportunities for senior hospital and healthcare service providers across the globe. Over the past 15 years, the GHP Network has successfully launched over 350 unique annual healthcare conferences.
"I attended the conference and it was all that I hoped it would be, filled with a plethora of best practices," said a provider from Los Angeles Jewish Home, "It was a positive and uplifting experience and we are eager to introduce some of the ideas that were shared."
The GHP Network will host the HHVBP conference on February 24-26, 2016, in Washington D.C. The conference will feature a collaborative environment that connects home health providers and industry experts from across the nation to generate strategies for improving Home Health Consumer Assessment of Healthcare Providers and Systems (HHCAHPS) scores, preparing for the new payment model, and improving the quality of patient care.
Industry expert Lisa Meadows, ACHC Clinical Compliance Educator, will facilitate a two-part pre-conference workshop on how to prepare for a Medicare re-certification survey. Lisa will also speak at the main conference on the value of accreditation, where she will discuss how to develop a meaningful Performance Improvement (PI) program to impact reimbursement.
"A program of continuous improvement will be crucial for success under the new HHVBP model," said Lisa, "While the Medicare Conditions of Participation (CoPs) do not currently require a continuous improvement program, ACHC has standards dedicated to developing and implementing this type of program. Providers who choose to become ACHC-accredited will be well prepared for this new payment model."
ACHC is a nationally-recognized accreditation organization that has stood as a symbol of quality and excellence since 1986. The organization has CMS Deeming Authority for Home Health, Hospice, and DMEPOS and a Quality Management System that is certified to ISO 9001:2008. Achieving ACHC Accreditation reflects an organization's dedication and commitment to meeting standards that facilitate a higher level of performance and patient care.
For more information on the HHVBP Conference and to download the agenda visit http://bit.ly/homehealthvbp