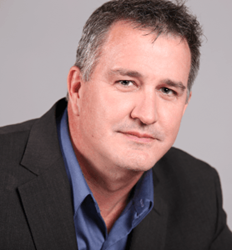 Without the support of managers, lasting agile transformation will not occur. The fact that the bulk of your managers are poor leaders just makes it that much harder.
Sunnyvale, California (PRWEB) December 25, 2015
"Managers From Hell, The PMO is Dead and Other Agile Stories" is the follow up to Larry Apke's widely acclaimed first Agile book titled "Understanding The Agile Manifesto: A Brief & Bold Guide to Agile" which has been in the top 10 for Software Project Management in the Amazon Kindle Store for many months since its original release in June of 2014.
Agile is one of the most popular software development methodologies used by organizations all over the world. It is characterized by adaptability, flexibility and self-organization, but what does it mean to truly "be" Agile instead of just "doing" Agile?
This book offers in-depth commentary and explanations on the Agile philosophy. Larry Apke, a seasoned Agile coach, uses his own experiences to provide a clear, understandable path to implementing and succeeding with Agile for organizations and individuals.
About Larry Apke
Larry Apke is the Agile Practice Director at 10XP Solutions and SIS, Inc. and a recognized leader in the Agile community and a frequently sought-after expert speaker, giving presentations to many different groups such as the Scrum Users Group, Java Users Group, Desert Code Camp and others. He has been published in Agile Record magazine, the Scrum Alliance and he is a published author of Understanding the Agile Manifesto: A Brief & Bold Guide to Agile and Managers from Hell, The PMO is Dead, and Other Agile Stories.
About 10XPSolutions, Inc.
10XP Solutions, Inc. was founded on the idea that given the proper environment and processes, good developers can create high quality code and be highly productive. In addition to full agile teams, 10XP Solutions provides Agile coaching and software development consulting. 10XP Solutions is located in Sunnyvale, California and is affiliated with Systems Integration Solutions, Inc. (SIS, Inc), hardhearted in Walnut Creek, California, which has been providing quality staffing for over 25 years.