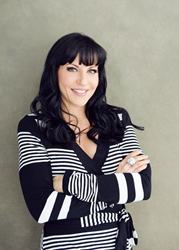 The information Karla Jo Helms shared was educational and inspiring. We received terrific feedback from the attendees on the value of this topic as it applies to their businesses.
Clearwater, FL (PRWEB) December 23, 2015
With 97.3 million visitors in 2014 (a record breaking number) and a tourism economic impact of $67 billion (2011 figures), Florida is the top travel destination in the world. (1) Pinellas County tourism is on the rise as well with 5.9 million tourists last year in an industry that has become a year round operation. (2)
The Florida Chamber of Commerce reports that Florida's robust tourism industry serves as an important ambassador for new business, providing many entrepreneurs with the opportunity to see the unique advantages Florida has to offer. (3)
But the Clearwater Regional Chamber of Commerce is leaving no tourism expansion to chance and On December 16th held a Tourism Partners meeting with the topic of "How Do You Get Your Brand and Message Out" hosted by Collaborative Labs of St. Petersburg College. The introductory speakers were marketing professionals Anna Maria Turano, Chief Strategy Officer of Sparxoo, Leroy Bridges of VSPC (Visit St. Pete-Clearwater) and Nancy Foster, a veteran travel writer and consultant to the tourism industry.
In attendance were the largest major hotel chains and tourism businesses for restaurants, golf courses, event companies, other Chambers and supporters such as a wide range of hospitality industry establishments.
The final presentation, tying the previous speakers topics together, delivered by Karla Jo Helms, CEO of JoTo PR was about mastering public relations and how it can light a fire under all marketing efforts. "Why know PR?" she asked. "Because the battle today is for a position in the human mind."
Helms stressed that while there are a multitude of tactics to apply in PR campaigns, PR does only one main thing, over and over – knowing this the tactics and stories are endless: PR tells the WHY.
She stressed the difference between marketing and PR is that marketing tells the WHAT and PR tells the WHY. "People buy the WHY – not the WHAT," says Helms. "You must define your story and why you do what you do before you can begin with the WHAT and the HOW." But you have to follow it with the WHAT and the HOW. To do it any other way is to spend too much in your marketing efforts. She then showed how some of the most successful brands, such as Disney, Nike and Coca-Cola define their WHY.
"What's your purpose? What is your WHY? Communicate that and you are on your way to success."
In this way, said Helms, the St. Pete-Clearwater hospitality businesses can take a firm hold of their tourism campaigns, ramp up the industry and create truly prosperous communities.
The JoTo PR CEO's speech was well received and Anita Treiser, Tourism Public Relations Specialist for the Clearwater Regional Chamber of Commerce applauded her presentation saying, "The information Karla Jo Helms shared was educational and inspiring. We received terrific feedback from the attendees on the value of this topic as it applies to their businesses. She did a beautiful job of tying the three earlier presentations together with her remarks."
About JoTo PR:
Based in Tampa Bay, Florida, JoTo PR is an established Florida public relations firm founded by public relations veteran and innovator Karla Jo Helms. Helms launched the PR firm to meet a growing demand for new media expertise. JoTo is a hybrid PR agency, blending proven traditional approaches with the latest technology to deliver the best advantages of both worlds to the healthcare, financial and technology industries. JoTo's holistic approach to Business PR begins with communications strategic plans and leads into fully-integrated PR campaigns designed to optimize company communication, improve marketing and sales return on investment (ROI), and expand business opportunities. For more information, visit JoTo PR online at http://www.jotopr.com
1. "Florida Quick Facts." State of Florida.com. N.p., n.d. Web. 22 Dec. 2015. stateofflorida.com/facts.aspx
2. Thalji, Jamal. "Florida Broke Record in 2014 with 97.3 Million Tourists." Tampa Bay Times. N.p., 16 Feb. 2015. Web. 22 Dec. 2015. tampabay.com/news/politics/stateroundup/gov-scott-to-announce-2014-tourism-numbers-today-at-tampa-international/2217819
3. Wilson, Mark. "Tourism Plays Important Role in Florida's Economy." Tourism Plays Important Role in Florida's Economy. N.p., 29 Apr. 2015. Web. 22 Dec. 2015. flchamber.com/2015/04/29/tourism-plays-important-role-in-floridas-economy/