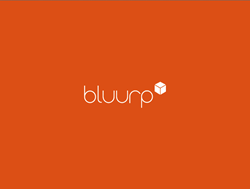 Best social app invention since Facebook!
San Francisco, CA (PRWEB) January 05, 2016
Bluurp, the newly founded social networking company, today announced the launch of its flagship social media sharing platform and network. Bluurp is a social network that lets people share messages, photos, videos and music across all social networks entirely free.
Bluurp allow social media users to wave goodbye to multiple logins with the best social platform for sharing instantly across multiple social channels. Designed for the consumer, Bluurp hosts a single dashboard that accesses and displays popular social media channels, including Facebook, Twitter, LinkedIn, Tumblr, Instragram, YouTube, and Spotify.
Founder and CEO Kevin Rivers is a serial Silicon Valley entrepreneur and technology visionary. Prior to Bluurp, he was the Founder and CEO of Venzo Digital, an award-winning distribution service for digital music that helped musicians generate over $2 million in sales. Lester Ventures acquired it in April 2015 to transition into new DIY distributor Zoningo. Rivers also served for more than two years as a Board Member for Sonic Media Vine, helping build ArtistLaunch.com and Bathtubmusic.com.
"We saw an opportunity to solve a fundamental problem with how people are sharing content on multiple social platforms and wasting time logging in to each one." Said Bluurp CEO Kevin Rivers, "For the first time in history, users can share any song, video, photo, and news article across multiple platforms. Users can also interact across multiple social feeds as well."
Bluurp is 100% free and without any ads or monthly subscriptions. Users are already calling it the "Best social app invention since Facebook!" You can join Bluurp for free by registering on the website: https://bluurp.com/
About Bluurp
Bluurp is a social network that sends messages across other social networks. Users are able to easily connect to Facebook, Twitter, Tumblr, and LinkedIn. No longer do users have to open new tabs or logins. Users can connect with friends, share media, and more.
Users can also view and interact with their Facebook, Twitter, Tumblr, and LinkedIn social feeds