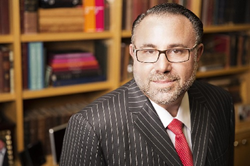 "Dermatologists have known for years that tanning increases the risk of skin cancer later in life, and we have been preaching to the younger audience that this is the case," said Dr. Gold
Nashville, TN (PRWEB) December 29, 2015
The American Academy of Dermatology publicly commended the U.S. Food and Drug Administration (FDA) on December 18 for its proposed regulations on indoor tanning. The new regulation would ban minors under the age of 18 from using indoor tanning as well as require adults to sign a risk acknowledgment before using any indoor tanning device. Renowned Nashville dermatologist Dr. Michael Gold of Gold Skin Care Center provides insight into the risks of tanning and necessary steps for dermatologic health.
"I am in total agreement with this new FDA proposal," said Dr. Michael Gold, acclaimed dermatologist of Gold Skin Care Center in Nashville, Tenn. "Dermatologists have known for years that tanning increases the risk of skin cancer later in life, and we have been preaching to the younger audience that this is the case."
The FDA has already determined that tanning devices, such as indoor tanning beds and sunlamps, pose serious health risks due to exposure to ultraviolet radiation. The sun, as well as indoor tanning devices, has been linked to eye damage, premature skin aging, skin burns, and skin cancer, particularly melanoma.
"With the new FDA proposal, we will continue our efforts to restrict tanning bed use and make sure that the consumer understands the health dangers associated with their use," added Dr. Gold. "It is heartbreaking to have to tell patients that they have a malignant melanoma or multiple skin cancers that are a direct result of having used tanning beds – and I am seeing younger and younger patients with these lesions."
The FDA has proposed an age restriction for sunlamp products because younger individuals are particularly at risk for the harmful effects of UV radiation; however, UV rays are harmful to individuals of any age. Under the new rule, adults would have to sign an acknowledgment of the health risks of using indoor tanning before an initial tanning session, as well as every six months afterward.
"Despite the clear warnings, if the new regulation passes next year, some adults may continue to use indoor tanning devices," said Dr. Gold. "But I believe this is a definite step in the right direction for reducing skin cancer rates throughout the country."
World-renowned dermatologist Dr. Michael Gold is the director of Gold Skin Care Center and its subsidiaries, The Laser & Rejuvenation Center and Advanced Aesthetics Medical Spa, located in the heart of Green Hills in Nashville, Tenn. Dr. Gold is well-known in the dermatologic community and is considered a leader and key opinion leader in the field. Gold Skin Care Center places patient satisfaction first and offers all of the latest and most advanced technologies to help the Nashville community achieve healthy, beautiful skin. Learn more by visiting http://www.goldskincare.com or by calling 615-383-2400.