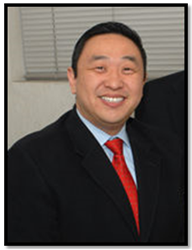 Scotch Plains, NJ (PRWEB) December 26, 2015
At A Beautiful Smile Dentistry, they want to welcome patients as new members of their extended family. Their mission is: "A state of art top notch dental team in providing gentle hands with excellent dental care and outstanding customer satisfaction. We support this by creating a harmonious working environment that is pleasant for both our external and internal customers. We also support our staff and our doctors in building excellent relationships a beautiful smile at a time."
They place tremendous value in treating patients in a way that they like to be treated. Their office is conveniently located on a tree lined street in the heart of Fort Lee, NJ, just minutes from George Washington Bridge. When patients walk into their office, they'll be greeted with two massage chairs and of course Helen. Helen's been there for 38 years; she is the face that keeps the practice all together. Then there's Dori, their Dental Hygienist, whom they have recently celebrated her 40th year.
Dr. Jin is the youngest member of their family. He's been with them for merely 12 years. Dr. Jin is a former Navy Dentist, served four different tours for a total of eight years. He started his career originally in Oral Surgery and changed his career path to Cosmetic Dentistry because of his fondness for Cosmetic and Restorative Dentistry. In recent years, he's been featured on the cover of "Doctor of Dentistry" magazine and Fox5 news. He was also recognized as the Dentist of the Year by NJ Law Enforcement Journal in 2011, and Top Dentist four years running.
Center for American Heart Association's "Basic Life Support for Healthcare Provider". He's been teaching lifesaving techniques since 1997. He is also a CEREC® Coach where he personally coaches other dentists in how to perform the CEREC® procedures along with other complex and restorative work. CEREC® is the most modern way in making you a crown usually in less than one hour. There's no impression, no second visit, patient goes home with the final crown in the same appointment.
A Beautiful Smile Dentistry is conveniently located in Fort Lee, New Jersey. For more information and locations, please visit the practice's online profile here: http://www.njtopdocs.com/drjin.
About Us
NJ Top Docs is a comprehensive information resource of Top Doctors, Dentists and Hospitals. We are profiling over 900 Healthcare Providers and have made it convenient for you to find them.
NJ Top Docs allows patients to "meet" these providers online before making their appointment.
For more information, visit http://www.NJTopDocs.com.
You can also follow us on Facebook – Twitter – YouTube