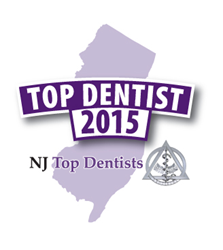 Scotch Plains, NJ (PRWEB) December 26, 2015
Reviewed and approved by NJ Top Dentists in November, Dr. Michael Scagnelli receives many rave reviews online for his excellence in general dentistry. Many of these sterling reviews comment on the ease of scheduling urgent appointments, cleanliness of the office, staff friendliness and minimal total wait time in the waiting and exam rooms. Dr. Scagnelli has earned the title of "NJ Top Dentist" not only for his educational background and experience, but for the trust and positive testimonials from his patients.
"Dr. Scagnelli is the best. Our whole family has gone to Dr. Scagnelli for all our dental needs. We highly recommend him."- Koczman Family
"My family has been going to this dental practice for many, many years (upon a recommendation of my neighbor who went here as a child) and I'm so glad we picked Dr. Mike. He is caring, thoughtful and most of all GENTLE. He listens to your concerns and doesn't make you feel that your questions are ridiculous or silly. As for his staff, Pat and Carol, you ROCK. I have recommended this practice to several people as well. Thank you for all you do." – Audrey P.
Dr. Michael Scagnelli is conveniently located in Matawan, NJ. For more information and locations you can visit Dr. Scagnelli's full profile at http://www.njtopdocs.com/michaelscagnellidmd
About Us
NJ Top Dentists is a comprehensive information resource of Top Doctors, Dentists and Hospitals. We are profiling over 900 Healthcare Providers and have made it convenient for you to find them.
NJ Top Dentists allows patients to "meet" these providers online before making their appointment.
For more information, please visit http://www.NJTopDocs.com.
You can also follow us on Facebook – Twitter – YouTube