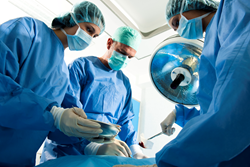 In fiscal year 2016, 758 hospitals —a 5 percent increase from FY 2015—will receive reduced reimbursements from Medicare totaling $364 million.
(PRWEB) January 05, 2016
LifeWings Partners, LLC today announced a new failure recovery tool to help health care leaders improve patient safety by ensuring that their teams limit the damage from safety protocol failure and reduce the risk of future failures. The tool, available for free, enables leaders to take nine key steps to create the right environment to move past the failure and improve safety moving forward.
Safety protocol failures cost health care and patients billions of dollars; to remain viable, hospitals must improve their reliability and efficacy. In just one example of the costs, in fiscal year 2016, 758 hospitals —a 5 percent increase from FY 2015—will receive reduced reimbursements from Medicare totaling $364 million because of the Hospital-Acquired Conditions Reductions Program— a plan designed to reduce patient injuries, infections and complications that can frequently be avoided with effective protocols. Patient safety protocols include checklists and tools for procedures that, if done in a standard way, result in success the vast majority of the time. Because protocols can be designed poorly, with limited input from the health care teams that will actually use them, and deployed with suboptimal training, the adoption and compliance rate can be low—resulting in failures and patient harm. Ideally protocols are designed by the primary stakeholders under the direction of an experienced professional who knows how to design the protocol for optimal deployment—with effective training and with a low cognitive load on the staff (to account for staff fatigue and distractions).
LifeWings CEO Steve Harden has seen the successful deployment of safety protocols at more than 170 hospitals. Steve stated than in his experience, "Planning, engagement, staff buy-in, and leadership support are the keys to protocols that protect patients consistently. But even the most effective protocols, because they are administered by humans—and humans make mistakes—will occasionally fail. And when they do, the difference between a safe hospital and an unsafe hospital is a plan for failure recovery. If leaders use the tool we've developed, they will reduce additional costs and damage and salvage critical staff morale." The LifeWings team has developed the tool based on its extensive experience facilitating measurable patient safety improvements at hospitals worldwide for more than 16 years.
The Failure Recovery Tool provides specific actions to take, in a one-page checklist format, to acknowledge accountability for the failure without laying blame, to limit damage to the patient and team morale, and to regroup and improve the efficacy of the protocol. The free tool is available at http://www.saferpatients.com/knowledge/failure-recovery.html.
About LifeWings
LifeWings Partners, LLC is a team of physicians, nurses, Toyota-trained Lean experts, health risk managers, astronauts, military surgeons, and flight crews. The team was the first in the U.S. to study the best practices of organizations with high reliability, and successfully adapt their strategies for use in health care. They have distilled the methodology used in commercial aviation, military aircraft carriers, nuclear submarines, and cutting-edge manufacturing to help health care organizations create safe, efficient, high-quality hospitals and clinics.