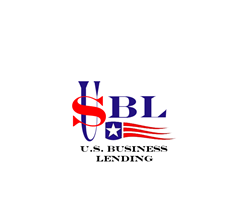 Most business owners who do not succeed today fail because they can't obtain the capital they so desperately need. I have been trying to change that ever since I entered this industry many years ago. Most business owners today have no idea that we exist
Melbourne, Florida (PRWEB) January 01, 2016
U.S. Business Lending, a Melbourne, Florida company and major provider of short term unsecured business loans for small to medium sized businesses located in the U.S., Canada and Puerto Rico, has teamed up with Global Business Lending - a Millennial Solutions company - to launch a special minority loan program available to all United States minority-owned businesses.
Qualifying under this new program for minority-owned businesses has never been easier and faster. There is up to $100 million per month allocated for this loan initiative for the first year. Minority business owners who could use up to $250,000 to help grow their business or even just keep a float these days will want to take advantage of this first time ever offered program.
This new program offers minority-owned small to medium sized businesses with the funding they need to succeed when other channels for raising capital are closed off to them. The #1 reason why companies fail is that they lack capital, according to the U.S. Small Business Administration. This has been even truer when looking at the minority business owner who finds it even more difficult than ever to receive a business loan for his/her business.
The program is available to owners who are women, disabled, veterans and/or people of color.
"We are very excited with the new partnership we have formed with Global Business Lending that will allow us to service the high demand for these new programs after launching. Without the extra manpower and support, we could never offer funding in a matter of hours after the approval and pre-approvals in minutes or even instantly," said a spokesperson for U.S. Business Lending spokesperson.
The CEO and co-founder of Global Business Lending, Zachary Knowles, said the following about the partnership: "Together we are dedicated to making sure small business entrepreneurs have the money they need to make their dreams come true, and now we actually have the manpower as one to make a big difference across the entire United States."
According to Sealey, the two companies are getting close to launching a long awaited micro-loan program that will offer business loans to the small business owner in all 50 states. Sealey announced the new initiative and mentioned that, up until now, lenders have been reluctant to underwrite smaller short-term business loans because they are costly compared to the return on their investment and the higher risk of default.
Banks lending money can take months to approve and fund the business owner. Banks also will not even consider most business owners unless they have perfect credit and collateral.
"Most business owners who do not succeed today fail because they can't obtain the capital they so desperately need. I have been trying to change that ever since I entered this industry many years ago. Most business owners today have no idea that we even exist, and that we have a solution for many of them," said Sealey.
Minority Business owners who would like to be pre-approved for this special funding in less than 3 minutes or that want to learn more about the minority business loans can visit http://www.MinorityBusinessLoans.us or call 1-855-500-9465. For those business owners who do not qualify as a minority-owned business but would like to secure capital quickly and regardless of personal credit may visit http://www.USBusinesslending.com or call 1-888-316-9868 to speak to a company representative.
U.S. Business Lending and Global Business Lending have been originating loans for years for business owners with credit scores as low as 400. The program has already been tested while partnered with the largest lender in the space in 2013, providing more than 1 billion dollars in short term business loans in the United States each year. The test pilot included hundreds of businesses and millions of dollars in loans being originated by U.S. Business Lending in 2013.
U.S. Business Lending and Global Business Lending are known in the industry for a loan process that includes minimal paperwork and that can be completed with little or no obstacles. Applicants are drawn to the companies because the loan process can be completed successfully even with very poor credit and the resulting loan features maximum flexibility. The two companies offer loans that range from a few thousand dollars to a few million per location, with flexible repayment terms.
###
Contact:
Minority Loan Program
http://www.MinorityBusinessLoans.us
1-855-500-9465
Other Loan Programs
http://www.usbusinesslending.com
1-888-316-9868